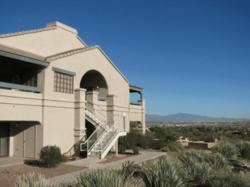 LRO generated an average six percent in revenue growth for three months across our test properties. We were very pleased with the results and found the people at Rainmaker just terrific to work with; they made it so easy!
Atlanta, GA (PRWEB) May 25, 2011
The Rainmaker Group announced today that MEB Management Services initiated implementation of the Rainmaker LRO™, multifamily revenue management system. MEB based its decision on results of a pilot test where LRO delivered six percent higher revenue growth over control properties. MEB is an Arizona-based third-party apartment management company that operates just under 20,000 units. Rainmaker is the leading provider of automated revenue management software and services to the multifamily housing and gaming/hospitality industries. Click here for more information on Rainmaker's profit optimization products.
LRO generated an average of 6% revenue growth
"MEB manages 90 apartment communities for more than 40 companies, so it was essential that we conduct a thorough pilot test of LRO to verify if it would increase revenue for our owners as we were told it would," said Melanie Morrison, CPM, co-owner of MEB Management Services. "Well, it did. LRO generated an average six percent in revenue growth for three months across our test properties. We were very pleased with the results and found the people at Rainmaker just terrific to work with; they made it so easy! Our revenue management program continues to hit it out of the ballpark, and we expect to roll out the system to more than half of our properties by year's end." MEB is the largest third-party apartment management company in Arizona and employs more than 600 real estate professionals dedicated to delivering owners the best operating results.
LRO price optimization takes advantage of strengthening markets
Morrison noted that MEB will use Rainmaker LRO to maximize revenue at the fastest pace possible from strengthening markets. "LRO recognizes and adapts to variations in demand and other factors across our markets very quickly and suggests optimized pricing based on mathematical analysis. We also greatly value Rainmaker's weekly pricing call meetings because they keep our team focused on the things that drive revenue. We made a great decision in choosing Rainmaker as our partner for revenue management."
Concrete data yields consistent, objective pricing
"From an owner's perspective, I like using LRO on our portfolio for three main reasons," said David Butler with Residential Equity Partners that uses MEB's management services. "LRO ensures our pricing is consistently evaluated on a daily, weekly, and monthly basis by our management company's team. LRO also maintains pricing objectivity because rates are based on mathematical analysis of concrete data, not subjective personal opinions. Additionally, LRO enables us to consistently evaluate and track new lease pricing, and those of our competitors, using Net Effective Rent calculations."
LRO is the leading multifamily lease rate price optimization solution used to maximize revenue from apartment leases. Rainmaker's LRO system produces optimized pricing recommendations for a large variety of unit types based on hundreds of factors that influence rate setting, including traffic and lease duration, move-in dates, competitive influences, and other metrics. The system also produces enterprise-wide demand forecasts by measuring and analyzing historical and current market metrics and performing calculations necessary for occupancy predictions that are dynamically updated as market conditions change.
About MEB Management Services
MEB has unparalleled experience in managing apartment communities of all types. Current apartment portfolio includes properties ranging from 72 units to more than 600 units. The majority of MEB's portfolio is in Arizona, where they are the largest fee management company in the state. MEB is also licensed in Texas, Colorado, New Mexico, and Georgia. MEB is experienced in retail, industrial, and office product management, and in receivership services. Additionally, MEB has developed a comprehensive and effective due diligence program that assists investors in assessing potential acquisitions. MEB also provides consulting and asset management services for any area related to multi-family property management. For more information go to http://www.mebapts.com.
About Rainmaker
The Rainmaker Group – a Microsoft Silver Partner software and services company – is an industry-leading provider of revenue management and profit optimization solutions to owners/operators in the multifamily housing and gaming/hospitality industries. Rainmaker software, coupled with professional business consulting services, enables multifamily housing operators to maximize revenue from apartment leases and helps operators of casino hotels and other hospitality enterprises secure the most valuable customers to increase their profitability. Rainmaker software delivers real results for operators such as Archstone, AvalonBay Communities, Equity Residential, Post Properties, Simpson Housing, Mid-America Apartment Communities and a number of other leading companies. Gaming/Hospitality clients include leading casino/hotel organizations such as Atlantis The Palm Dubai, Caesars Entertainment, IP Casino Resort Biloxi, Isle of Capri Casinos, MGM Resorts International, Omni Hotels & Resorts, Wynn Las Vegas and many others. Headquartered in northern Atlanta, GA, Rainmaker is a solid, profitable, rapidly growing, privately held company. For more information, go to http://www.LetItRain.com.
# # #