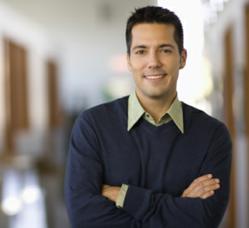 Everyone has feelings of doubt, worry, or anxiety at one time or another. Business owners and entrepreneur, in particular, may be all too familiar.
(PRWEB) September 28, 2012
Fall is a time of change; it can also be a time for introspection and even discouragement as the year begins to wind down. "Everyone has feelings of doubt, worry, or anxiety at one time or another," says Dr. Rochelle Perper, a San Diego cognitive therapist. "Business owners and entrepreneur, in particular, may be all too familiar. Believing in yourself, like any other attitude, can be learned." Research shows that individuals can increase self-confidence by changing the way they talk to themselves.
Everyone talks to themselves at least occasionally. "Some of us have full-blown conversations right out loud," Dr. Perper explains. "Others of us recognize a silent phrase now and then." Regardless of the form, everyone engages in some form of self-talk, whether it is the positive or the negative kind.
There are many examples of negative self-talk. "'I should have done a better job,' 'She's so much smarter than me,' 'I'll never measure up,' 'I can't do it,' and 'I'll always be this way,' are just a few," illustrates Dr. Perper. This pattern of thinking influences both mood and behavior and can become a significant roadblock to business success.
Change your Self-Talk
"Changing your thinking is not as simple as saying something positive to yourself," warns Dr. Perper. "Effective self-talk requires that you actually believe what you are saying." She recommends the following tips to start feeling more positive about oneself, one's world, and one's future:

Gather evidence to refute the negative thought; remember that feelings are not necessarily based in reality.
Realistically assess strengths and weaknesses. Instead of allowing the mind to produce negative messages, consciously override these thoughts with positive statements about what you've done or do well.
Consider that lack of self-confidence could stem from lack of experience, and has nothing to do with capabilities or skill level.
Emphasize what is going right – work on overcoming the basic human nature of focusing on the negative aspects.
Take an outsider's point of view. Studies show that considering progress from an outsider's perspective leads to faster improvement.
Change feelings by changing behavior - smile, compliment others, accept compliments graciously, and take good care of yourself.
Be Patient
Increasing self-confidence through self-talk is achieved through practice. "Many of us have years of experience saying unkind things to ourselves," states Dr. Perper. It takes time to counter negative self-talk with positive, supportive statements. "Try writing the new, balanced thought on a piece of paper and refer to it frequently throughout the day; especially before performance-based activities," she advises. "Most importantly, keep it up - feeling more confident in yourself will lead to better success in your business and an improved sense of accomplishment and self-pride."
Therapy Changes is a licensed clinical psychologist practice in San Diego. The therapists at Therapy Changes focus on helping patients better navigate and manage life's difficult transitions. Services include individual therapy, play therapy, and family therapy.