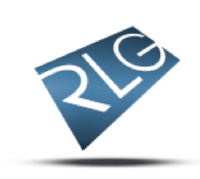 New York, NY (Vocus) November 1, 2010
The recent DePuy hip recall has served to highlight the particular dangers of metal-on-metal joint implants, according to Rochelle Rottenstein, principal of the Rottenstein Law Group. One of these dangers is that such a device can begin to deteriorate quickly, shedding microscopic debris that is absorbed by the recipient's body.
Metal-on-metal devices, typically made from metals such as cobalt and chromium, gained popularity in recent years among orthopedic surgeons and patients who believed that the devices would be more durable than devices made of other materials, such as ceramics. Metal-on-metal implants were used in about one third of the approximately 250,000 hip replacement procedures performed annually in the U.S., according to the New York Times. But it soon became apparent that tiny particles of the metals can be readily absorbed by tissue or enter the bloodstream. This can result in inflammatory reactions that cause pain in the groin, death of tissue in the hip joint, and loss of surrounding bone.
Replacement hips devices much more often need 'revision' due to dislocation than because of issues caused by metallic debris, but surgeons report that when metal particles are present, a procedure to replace an implant can be much more involved and can leave patients with more serious complications.
The Times reported in March that it was 'not clear whether some makers' devices are more prone to the debris problem than others. But some experts argue that some manufacturers, in a rush to meet the demand for metal-on-metal devices, marketed some poorly designed implants and that some doctors fail to properly implant even well-designed ones.' According to the Times, it appears now, however, that DePuy's ASR devices are in fact more prone to the debris problem.
In August, DePuy, a Johnson & Johnson company, announced a global hip replacement recall of two devices: the ASR Hip Resurfacing System and the ASR XL Acetabular System. Each unit replaces a worn or weakened part of the hip. Many orthopedic doctors believe that the units were poorly designed. 93,000 persons worldwide had an ASR device implanted. A graphical 'snapshot' of the DePuy hip replacement recall can be found at http://www.depuyhipreplacementlawsuit.com/case-snapshot.
About THE ROTTENSTEIN LAW GROUP
The Rottenstein Law Group is a New York-based law firm that represents clients in mass tort actions. The firm was recently founded by Rochelle Rottenstein, who has more than two decades of experience as a lawyer, to represent clients in consumer product injury, mass tort, and class action lawsuits in a compassionate manner.
# # #