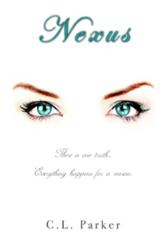 This book was reminiscent of J.R. Ward's "Black Dagger Brotherhood" in the sense that THIS is erotic, paranormal fiction done right!
Arlington, TX (PRWEB) September 25, 2012
C.L. Parker has managed to take one of the most classic story lines and transform it into something completely new and fascinating. The first two books in the paranormal romance series, "Supernova" and "Cataclysm", have paved the way for this epic final installment. Readers have followed Kerrigan and Dominic through their journey as Guardians of the Light. Now that these two beloved heroes have fulfilled their destinies, they've cleared the way for a new Guardian of the Light to emerge.
As the product of her parents' mixed bloodlines and the only Guardian of Mankind in existence, Victoria "Tori" Milena Cruz-Grayson, must find a way to keep the world from falling apart before the gravity of her existence sends her crashing to her knees along with the rest of mankind.
Tori is not alone in her quest. The Guardian of the Guardian, Dante, is destined to fight by her side. With an arsenal of wicked charm, seduction, and the ability to ignite a raging inferno inside her, his allure is powerful.
Coming between them is a man whose existence is confined to her dreams. He's the only friend Tori has ever known. A man she has grown to love over her short twenty-one years. She doesn't know his name or why he's there, but she can't deny the feelings she has for him. There's only one problem. When he leaves, her dreams become nightmares plagued by demonic beings hell-bent on viciously murdering her loved ones. Over and over again.
Two men, both pledging their undying love and unyielding loyalty, but one is not at all what he seems.
Torn between her lifelong friend and the man destined to stand by her side, the Guardian of Mankind must choose her path. The fate of the world depends on her getting it right, but how can she choose when she doesn't really know who she is?
When asked what makes a good story, C.L. Parker had this to say:
"A good story is one that makes me feel what the character is feeling. It needs to run the gamut of emotions. I want it to make me laugh, make me cry, make me angry, and make me lust. Don't just entertain me for a couple of hundred pages. Make me question things in my own life. So, yeah … I want the story to be a tad bit 'life-changing' and I believe in my heart of hearts that the Supernova Saga does all of the above."
C.L. Parker's Nexus has reviewers all over the web excited about the conclusion of this not-to-be-missed supernatural bestseller. Loyal fans and new readers alike will not be disappointed in this latest paranormal escape from the daily grind.
Reviewer [J.A. Fox wrote "C.L. Parker is a new author for me and one whose talent is groundbreaking. This book was reminiscent of J.R. Ward's "Black Dagger Brotherhood" in the sense that THIS is erotic, paranormal fiction done right!"
About the Author:
C.L. Parker is the author of "Supernova," "Cataclsym" and "Nexus", the three books that make up the Supernova Saga. She lives in Kentucky with her two sons and her dog. Before C.L. began a career in writing, she served two years at the Norfolk Navy Station in Norfolk, Virginia.
Website: C.L. Parker can be found on The Writer's Coffee Shop as well as her website.
About the Publisher:
The Writer's Coffee Shop Publishing House (TWCS) is an up-and-coming independent publisher based in New South Wales, Australia. They recently gained a great deal of attention when they published Fifty Shades of Grey, the international literary sensation released in June of 2011, now represented by Random House.
Launched in October of 2010 with the vision of working alongside talented authors while providing quality e-books to the growing marketplace, TWCS publishes a wide range of fiction titles that is sure to have something for any literary appetite.
Website: http://ph.thewriterscoffeeshop.com/