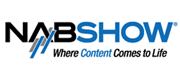 Las Vegas, NV (PRWEB) March 07, 2013
Walters Golf and Cili Restaurant welcomes the National Association of Broadcasters show to Las Vegas with exclusive golf and dining offers. All NAB Show attendees and exhibitors will receive 20% OFF of Golf and 1/2 OFF of the newest line of Callaway X Hot rentals at three of Las Vegas' most recognized and inspiring golf courses - Bali Hai Golf Club which is located right on the famed Las Vegas Strip offering golfers an amazing 7,002 yards of pure tropical golf paradise - Royal Links Golf Club which faithfully recreates 18 of the best holes of the British Open and Desert Pines Golf Club, a Pete Dye-designed taste of the Carolinas. Learn more about this exclusive NAB Show Golf Offer by clicking here.
In addition to this amazing golf offer Cili Restaurant has created an exclusive offer whereby attendees and exhibitors will receive 10% off all lunch dining checks and a 15% off of any private parities and/or banquets events.
Cili Restaurant at Bali Hai Golf Club is the ideal venue for medium to large-sized groups looking to host a private event. Patrons can choose from one of the spectacular rooms or breathtaking patios to host their event, both of which provide intoxicating views of the Bali Hai Golf Course. Cili is known for exotic food creations and impeccable service, guaranteeing guests will have an experience they are sure to remember! They can accommodate an intimate group of 20, sit down dinners for up to 250 or cocktail receptions for 1200. They also have all Audio Visual equipment and wireless services guests may need. Cili is ust minutes from the Convention Center and Las Vegas Hotels.
About Walters Golf
Walters Golf, a division of The Walters Group, has become one of the fastest-growing and most widely respected golf companies in the country. From its first venture into the private country club market in 1995 to today's ownership and operation of top-quality, daily fee golf courses, Walters Golf continues their commitment to quality and profitability while offering customers excellent value.
Led by businessman and avid golfer Bill Walters, Walters Golf is known in the national golf industry for developing first-class golf facilities. According to Executive Golfer, Walters is "Nevada's leading golf entrepreneur" who "recognized the need for visitor and corporate friendly golf facilities and packages, and seized on the opportunity, investing millions in four magnificent properties."
In Las Vegas, the company owns and operates Royal Links Golf Club, Desert Pines Golf Club and Bali Hai Golf Club in addition to Las Vegas Golf Getaways, Las Vegas Preferred Tee Times and Cili Restaurant.