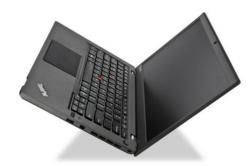 Denver, Colorado (PRWEB) March 26, 2013
Ironclad Integrity Ltd Releases Via http://www.FindMyPrice.net an In-Depth Review for Lenovo ThinkPad T431s one of the fastest ultrabooks on the market.
According to reviewers at Find My Price, the ultrabook weighs only 3.6 pounds and is 0.82 inches thick. In spite of its frail constitution, the ultrabook is highly resistant because it is made out of carbon fiber and magnesium.
Lenovo's ThinkPad T431s has been described as the thinnest and lightest product on the market at present.
Editors at http://www.FindMyPrice.net have stated that the ThinkPad was designed to perform any type of activity that users may set their minds to. The Intel Core i5 and i7 processors with integrated Intel HD 4000 graphics have been described as very good components for gaming, editing, word processing and any other general activity owners perform with their ultrabooks. The memory and storage capacity are promising, too; theT431s has a 12 GB memory and different storage options which include a 1TB hard drive, 24GB mSATA cache drive, and up to a 256GB SSD.
In case you are looking for a notebook that can easily operate with Microsoft's Windows 8 operating system, Lenovo's ThinkPad device is the best option for you because it features a TouchPad glass and a TrackPoint. The manufacturer has also paid close attention to the design of the ultrabook; consequently, the new model has a 180-degree hinge which allows owners to fold flat the ultrabook on their work surface for better accessibility and mobility. The 3-cell 47WHr battery ensures a far longer life for the device as opposed to similar ultrabooks. Tests have shown that the product can last up to nine hours of continuous use.
Find My Price has further revealed that Lenovo's ThinkPad T431s will be available in stores starting in April. The exact date has not yet been disclosed by the manufacturer. The starting price of the product will be $949.