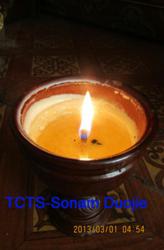 Welcome to Tibet with local responsible Tibet travel agency
(PRWEB) March 09, 2013
Many who travel Tibet come seeking adventure amongst some of the world's most incredible scenery! Tibet Ctrip Travel Service-TCTS, one local Tibet travel agency has released new information about two of their most popular trekking routes to help adventure travelers understand one is right for them. TCTS makes the adventure like this possible by providing an experienced native Tibetan guide and trekking equipment like tents, sleeping bag, and cooking gear. For those looking to get away from it all and witness unparalleled natural scenery, the Everest Base Camp Trek is perfect. While the scenery is equally as beautiful, the Mt. Kailash trek is perfect for those looking to integrate a cultural experience with their trekking adventure.
Both adventures begin in Lhasa to allow time for acclimatization. Travelers will see famous cultural sites like Potala Palace, Barkhor Bazaar, and Jokhang Temple. Once the tour leaves Lhasa, the experiences begin to diverge. Those headed for Mt. Kailash are in for a long drive, making stops in Tibetan towns a long the way. A four-wheel drive vehicle will be necessary to navigate some of these roads! The trek around the base of Mt. Kailash is a sacred ritual among Hindus, it is said to be the home of Lord Shiva, an important Hindu god. The trek is a pilgrimage for Hindus seeking to purify their souls. Normally, the trek takes about three days and trekkers will have the opportunity to meet pilgrims and learn about their culture.
The Everest Base Camp trek provides a much different experience! Trekkers begin near the village of Old Tingri in Mt. Everest Nature preserve. The scenery here is beyond imagination, travelers will need to be sure to bring extra camera batteries and memory cards as they will not want to stop taking pictures. The route to Everest base camp takes about 4 days, vehicle support is possible on this trek so it will not be necessary to hire a yak person. After breakfast each morning, the driver and cook head to the next camp, allowing the travel group and Tibetan guide to enjoy the hike and arrive to a camp that is already set up!
No matter which one of these amazing Tibet treks an adventurer chooses to embark on, they will experience some of the most beautiful high altitude scenery the world has to offer. From the Mt. Kailash trek, the culture-focused adventurer will take away new understanding of a variety of different cultures and religious beliefs while those choosing the Everest Base Camp trek will have time in solitude to reflect on themselves and contemplate the mountainous scenery that surrounds them. With TCTS, travelers can take peace of mind in knowing that all their trekking gear will be provided for and carried on a yak or in a support vehicle. Prime weather for trekking is in spring and fall; travelers looking for an adventure of a lifetime in 2013 are advised to start planning now.
Devin Moore, wrote this new release on behalf of TCTS. Devin is a travel writer and independent economic analyst based in Springfield, Missouri USA. Devin enjoys travelling throughout Asia and his economic research is currently focused on airfare pricing. In partnership with local Tibetan travel agent TCTS (tibetctrip.com), Devin publishes this new information in order to spread awareness of Tibet and its people.