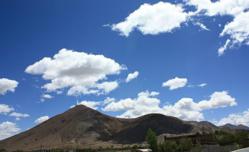 Book Tibet tour with the right weather and the right travel agency!
(PRWEB) March 21, 2013
When planning a tour of Tibet many travelers are left wondering what the weather will be like and what time of year is best to visit. To help travelers plan their trip, Tibet Ctrip Travel Service-TCTS, a Lhasa based Tibet travel agency has released newly updated Tibet weather information. While Tibet's climate varies widely depending on the region, the wet season runs from June-September (with the heaviest rainfall in July and August) while the remaining portion of the year experiences little precipitation. The best time to visit Tibet is late March through early October; travelers visiting during the winter months may find many destinations outside of Lhasa inaccessible. No matter the time of year or Tibet travel destination, those who visit will be astounded by Tibet's natural beauty and fascinating culture!
Lhasa and Central Tibet: The weather in this region is suitable for traveling throughout the whole entire year; however travelers will need to be prepared for cold and windy weather during the winter months. Temperatures may be warm during the day and plunge at night so packing warm clothes that can be layered is key to comfort.
Friendship Highway to Nepal: During December and January the Friendship Highway is typically closed to foreigners travelling in Tibet, however, road conditions are manageable during this time. Heavy rains in August can bring landslides that close portions of the highway.
Mt. Everest and Surrounding Area: For much of the year Mt. Everest is hidden behind a layer of cloud cover. The best times to visit are in the month of May, September, and early October. In early October through early March temperatures are typically too low for travelers to visit.
Mt. Kailash: Those making the Mt. Kailash trek are advised to do so in July, September, or October. The road is well paved for much of the journey, so there is low risk of landslides, but travelers need to be prepared for sudden drops in temperature.
Northern Tibet: From October to May, winter dominates this region of Tibet. Due to the high altitude and harsh weather, it is recommended that Tibet tours visit only in the summer.
Eastern Tibet: The best times to visit are May, June, and September. Winters here are harsh while July and August bring heavy rains with the possibility of landslides.
As long as travelers are willing to plan around weather conditions, Tibet tours can be arranged throughout year. TCTS helps travelers plan the best possible itinerary for the time of year they choose to visit: those visiting in winter will have an opportunity to explore Lhasa without the crowds, once spring arrives many of the most popular Tibet attractions become accessible. Regardless of when travelers visit, there are plenty of opportunities to learn about Tibet's history and culture while taking in some of the most beautiful mountain scenery Earth has to offer!
Devin Moore provided this new release above on behalf of local Tibet tour agency TCTS (tibetctrip.com). Devin is a travel writer and independent economic analyst based in Springfield, Missouri USA. Devin Moore works to spread awareness of Tibet and its people through publishing Tibet travel information.