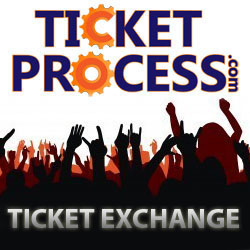 (PRWEB) November 04, 2012
One of country music's biggest stars will be preforming at one of America's most iconic outdoor venues, and Ticketprocess has a large inventory of red-hot tickets ready and waiting for country music fans. Jason Aldean recently confirmed that he will be headlining a July 20th show at Chicago's Wrigley Field, and the star will be joined by a trio of other soloists that can each pack a stadium on their own. Needless to say, the event will be one of the single biggest and most popular concerts in all of 2013. Anyone interested in procuring Jason Aldean tickets to the Chicago show at Wrigley Field should pay a visit to TicketProcess.com right away.
Aldean has already selected three outdoor stadiums in which to play to begin his Night Train Tour in 2013, and more are likely to be announced. The Wrigley Field concert will take place on the 20th of July in the middle of the summer, and the evening is going to be filled with stars and excitement. The concert layout for Wrigley Field is especially unique, and the long and rectangular stage is placed deep in the outfield. The signature ivy outfield wall will be flanking Aldean, and the arrangement gives several sections of fans on the outfield grass a chance to sit within hollering range.
Aldean will be joined by Kelly Clarkson, Thomas Rhett and Jake Owen, and each will be making their first appearance at Wrigley Field. The Chicago show will be one of those rare concert events that is actually several shows packed into one night, and one single ticket will allow a fan to take in all of the action. Anyone looking for cheap and guaranteed official resale tickets should check out the deals going on at Ticketprocess.com.
Jason Aldean was anxious and optimistic yet patient when trying to put these outdoor tour dates together, and all the ducks finally lined up in a row a few weeks ago. He is thrilled about the opportunity to perform at places that many of the country music stars of the world only dream of playing, and he showed his excitement in an official press release. "Chicago has always been an awesome city, and we are going to pay the fans back by throwing the biggest party of the summer," said the native Georgian. The concert is still many months away, but Jason Aldean Wrigley Field tickets are sure to be gone soon. Visit TicketProcess.com for a wide selection of Aldean tickets at great prices.