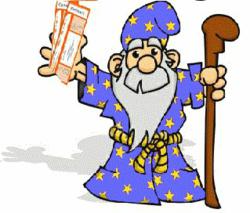 (PRWEB) March 01, 2013
The 2013 Chicago Blackhawks roster didn't change much from a season ago, but the results have been vastly different. After finishing in sixth place in the Western Conference last year and being ousted in the first round of the playoffs, the Blackhawks are off to a remarkable 16-0-3 start in 2013 and have proven to be the class of the NHL.
The biggest difference maker for Chicago thus far has been the play of the two men between the pipes. After posting a 2.72 goals-against average and .903 save percentage a year ago, Corey Crawford has stepped up his game this season. The 28-year-old is 8-0-3 with a 1.50 GAA and .941 save percentage, both of which rank second in the NHL.
Splitting time pretty evenly with Crawford, yet having just as much success, has been eight-year veteran Ray Emery. After recording a 2.81 goals-against average and .900 save percentage in 2011-12, Emery has improved his numbers to a 2.08 GAA and .927 save percentage this year and is a perfect 8-0-0.
Not only does Chicago give up the fewest goals per game (1.8) in the NHL, but Joel Quenneville's squad also has the fourth-most efficient offense in the league, lighting the lamp 3.1 times per game.
The Hawks' most productive offensive player this season has been right winger Patrick Kane. Through 19 games, Kane leads his team with 10 goals and 14 assists, and he would be on track to set career-highs in both of those areas if the NHL was playing a full slate of games in 2013.
Behind Kane and his 24 points on the year are three players who have contributed 15 points apiece. Marian Hossa, who plays right wing on Chicago's top line, has tallied nine goals and six assists. Center Jonathan Toews, Hossa's linemate, is responsible for eight goals and seven helpers.
Playing opposite Patrick Kane on the Blackhawks' second line, left winger Patrick Sharp has netted only four goals but is second on the team with 11 assists. Even Chicago's third line has been chipping in offensively, as the combination of Bryan Bickell, Andrew Shaw, and Viktor Stalberg has already found the back of the net 11 times in 2013.
Defensively, the Hawks are led by their top line of Duncan Keith and Brent Seabrook. Nineteen games into the season, the pair has accounted for 16 assists, which is right around their pace from a year ago.
However, a key for Chicago has been its newly-found depth along the blue line. The Blackhawks have actually posted a better goal differential when their second and third defensive pairings (Johnny Oduya-Niklas Hjalmarsson and Nick Leddy-Michal Rozsival) have been on the ice.
As the Blackhawks keep adding on to their current record of 19 games to start the season without losing in regulation, tickets have been hard to come by. However, Whiztix.com can help. Whiztix aggregates the listings from multiple secondary ticket markets, helping fans search for the best deals on Blackhawks tickets, conveniently all in one place.
After a visit to St. Louis on Thursday, the Blackhawks will return to the United Center to face the Columbus Blue Jackets on Friday night. Blackhawks tickets in the upper level for that game currently start at $107, and lower level tickets begin at $237 apiece.