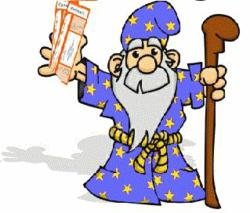 (PRWEB) March 28, 2013
Electric Daisy Carnival Chicago is being hosted in Chicagoland Speedway in Chicago Illinois. This will be the first year EDC will be hosted in Chicago. Electric Daisy Carnival is a music festival that travels around the United States; this year it will be occurring in New York, Chicago, Las Vegas, Orlando, and Puerto Rico. EDM, Electro House, and Trance music fans from across the globe can travel to one of these cities to watch their favorite artists perform. According to Partypipes.com, EDC Chicago is a three day music festival occurring May 24th thru May 26th.
EDM fans from across the globe gather at EDC Chicago to party, cheer, and sing their favorite DJ's songs. Tickets to this event have been extremely popular this year for all three days. The place to check out for the best deals on EDC Chicago tickets is Whiztix.com. The website is a free to use ticket search engine which helps compare multiple event ticket selling sites. All tickets are guaranteed from their respected sites.
EDC Chicago tickets are available for all days along with weekend passes. EDM fans from all over the globe have the opportunity to witness amazing live music. This three day festival offers fans an opportunity to see every artist they want to see. The festival has five stages, and multiple camping sites setting up a weekend of a lifetime. Armin Van Buuren fans from California can travel to Chicago to see their favorite artist perform live. Other DJ's performing include David Guetta, Hardwell, Sebastian Ingrosso, and many more top DJ's. The lineup is great and fans from across the country and globe have a great chance to see their favorite artist live, at Electric Daisy Carnival Chicago.
Tickets to EDC Chicago are selling fast, and will be extremely hard to obtain at reasonable prices soon. Tickets are going to be sold out soon, but Whiztix can help save the day. Whiztix helps users search many resale sites at once, to find the cheapest or best deals on seats at the game. For example Electric Day Carnival Chicago tickets weekend passes can be found for 200-250 dollars. Whiztix.com also has great deals on all music festivals so if you cannot make EDC Chicago you can buy your Electric Forrest, Electric Zoo, Electric Daisy Carnival (other locations), Coachella, Bonaroo, Ultra and many other festival tickets.
About WhizTix:
Over the course of the last year WhizTix.com has been providing an affordable and efficient way to search for resold event tickets online. WhizTix has saved customers money on tickets for sporting events, concerts, and plays. To learn more about WhizTix check out WhizTix.com.