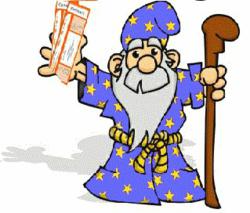 (PRWEB) March 26, 2013
Over the past two weekends, the spotlight of the electronic music world shined down on Miami, Florida as ULTRA Music Festival celebrated its 15th Anniversary. One of the industry's greats, Swedish House Mafia, stole the show on Sunday's night tap as they concluded their farewell tour and made their final performance together. Now, Electric Daisy Carnival (EDC) heads to the Big Apple for a two-day show at Citi Field, beginning Friday, May 17. EDC tickets are now on sale and fans won't find better deals than on Whiztix.com.
Insomniac, the world's most renowned producer of electric music festivals, announced in late January that EDC would be returning to New York for the second year in a row. EDC hosted their first east coast festival last May at MetLife Stadium in East Rutherford, New Jersey. The show was a great success that led producers to push for a return to the New York City area in 2013.
Last year's show was headlined by Avicii, Afrojack and Sebastian Ingrosso amongst others. Despite initially being scheduled for Friday and Saturday, as EDC NYC 2013 currently is, a third day was eventually added to accommodate the nearly 100 artists that had lined up to perform. EDC is looking to expand the 2013 lineup even more, so the possibility of a Sunday show is in the cards.
Although the official lineup for this year's festival has yet to be released, fans can expect nothing less than a stellar, top-notch group of artists. Last year welcomed headliner after headliner and EDC wouldn't return to the same city in consecutive years without looking to upgrade from the previous show. Insomniac and EDC has been a staple in the electric music industry for years now and they surely won't disappoint when the lineup is released in the coming weeks.
Tickets for EDC NYC 2013 were released in February beginning at $150 for weekend passes. That price has nearly doubled in just over a month at most ticketing sites. Whiztix.com lists weekend passes for as low as $260, much cheaper than can be found on most major ticketing outlets. Individual day passes can also be found on Whiztix.com.
EDC is unique in the way they offer multiple on-going sets simultaneously and their superb use of lighting and sound. The shows will run from 4 pm- 2 am on Friday and Saturday and you must be at least 18 years old to purchase tickets. VIP passes are offered as well, and customers must be 21 to purchase those packages.
Matt Lawrence is a sophomore at Penn State University and a writing intern for Whiztix.com. Whiztix provides fans with the easiest and most efficient way of comparing ticket prices on the net. They offer tickets to every sporting event, concert, and Broadway shows.