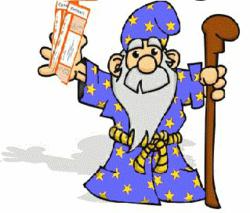 "Fall Out Boy tickets will increase in price over the upcoming months as fans realize there having a reunion tour. The Time to purchase tickets at their lowest price is now" - Adam Taxin
(PRWEB) March 04, 2013
Tickets are almost impossible to find for Fall Out Boy's Save Rock and Roll reunion tour, but Whiztix.com allows customers to search for the lowest priced tickets to events with the highest demand.
Save Rock and Roll reunion tour begins May 14, 2013 in Milwaukee, Wisconsin at The Rave. It works its way across the United States during the exciting summer months. After a series of concerts taken place in 34 different cities, the tour comes to a close on June 30, 2013 in Nashville Tennessee at Ryman Auditorium. Fall Out Boy will perform 34 times in front of fan-packed venues around the United States and Canada.
"Fall Out Boy tickets will increase in price over the upcoming months as fans realize there having a reunion tour. The Time to purchase tickets at their lowest price is now " said Adam Taxin, co –founder of Whiztix.
As time goes by for events like this, ticket availability becomes less and prices increase significantly. Whiztix eliminates the hassle of entering the desired event name, date and location into several different ticket websites. The convenient, easy to use interface allows customers to type in their desired search once for an all inclusive results page that pulls listings from multiple ticket selling websites. Whiztix will make recommendations for the best deals available.
Fall Out Boy typically has fantastic performances, and most fans should try to see them at least once. According to the bands website "When we were kids the only thing that got us through most days was music. Its why we started fall out boy in the first place. This isn't a reunion because we never broke up. we needed to plug back in and make some music that matters to us. The future of Fall Out Boy Starts Now". Whiztix is determined to put tickets in the hands of fans all over the world to see the band make good on their promise .
Fans are highly encouraged to visit whiztix.com now for tickets to Fall Out Boy upcoming tour for the best prices at a location near them.
About WhizTix:
Over the course of the last year Whiztix.com has been providing an affordable, and efficient way to search for resold event tickets online. Whiztix has saved customers money on tickets for sporting events, concerts, and plays. To learn more about Whiztix check out Whiztix.com.