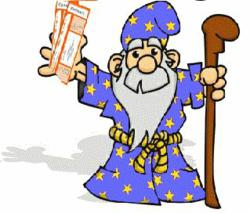 "Fans get a great opportunity to watch the Knicks perform at a high level, while they duel for important playoff position. The time to purchase tickets at their lowest price is now" - Adam Taxin
(PRWEB) March 02, 2013
Tickets are nearly impossible to find for New York Knicks tickets at Madison Square Garden, but Whiztix allows customers to search for the lowest priced tickets to events with the highest demand.
The New York Knicks have multiple home and away games remaining before the NBA playoffs start. The Knicks are almost a lock to make the playoffs this season. They have a very talented and exciting team and NBA fans enjoy watching them play every night. The Knicks have over 25 games left, all of which can make an impact on playoff standings. The Knicks have been struggling as of late but have enough talent to make a deep playoff push this season.
"New York Knicks tickets for home and away games are selling at a premium especially since the team is playing some of the best basketball in the league. Fans get a great opportunity to watch the Knicks perform at a high level, while they duel for important playoff position. The time to purchase tickets at their lowest price is now," said Adam Taxin, co-founder of Whiztix.
As time goes by for events like this, ticket availability becomes less and prices sky rocket. WhizTix eliminates the hassle of entering the desired event name, date and location into several different ticket websites. The convenient, easy-to-use interface allows customers to type in their desired search once for an all-inclusive results page that pulls listings from multiple ticket-selling websites. WhizTix will make recommendations for the best deals available.
The New York Knicks never fail to impress fans during their games this 2012-2013 season and every fan deserves a chance to watch such a remarkable performance. WhizTix is determined to put tickets in the hands of fans all over the world.
Fans are highly encouraged to visit http://www.WhizTix.com now for tickets to New York Knicks upcoming games for the best prices at a location near them. Cheap tickets to all home and away games can be found in a Whiz.
About WhizTix:
Over the course of the last year Whiztix.com has been providing an affordable, and efficient way to search for resold event tickets online. Whiztix has saved customers money on tickets for sporting events, concerts, and plays. To learn more about Whiztix check out http://www.whiztix.com.