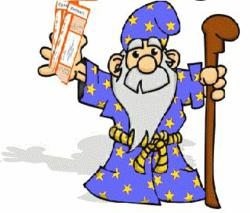 (PRWEB) March 21, 2013
The first weekend of Ultra Music Festival one was a weekend for the ages, and it's not too late to get passes to the second weekend on WhizTix.com. WhizTix is a free to use ticket search engine which helps compare multiple event ticket selling sites at once. The results are compiled in one place for the users to find the best deals possible on tickets.
Ultra Music Festival Weekend two takes place from March 22-24, and allows EDM fans a perfect opportunity to see their favorite artists perform. Tickets to Ultra have been extremely popular for weekend number two but there is still ticket availability according to WhizTix; allowing fans to watch their favorite DJ's perform at a high level. The second weekend of Ultra will also include the final live performance of Swedish House Mafia, a cant miss event for any fan. The DJ's at weekend two will also be performing different sets than the week before, so it will be a completely new show.
WhizTix can also be utilized for tickets to the after parties every night. Many of the DJ's performing during the day will be at different clubs throughout Miami at night. Some examples of DJ's at Ultra after parties are Hardwell, Laidback Luke, and David Guetta. Aside for Ultra, Whiztix.com has deals on all music festival tickets like Electric Forrest, Electric Zoo, Electric Daisy Carnival, Coachella, Bonaroo and many other festival tickets.
About WhizTix:
Over the course of the last year WhizTix.com has been providing an affordable and efficient way to search for resold event tickets online. WhizTix has saved customers money on tickets for sporting events, concerts, and plays. To learn more about WhizTix check out WhizTix.com.