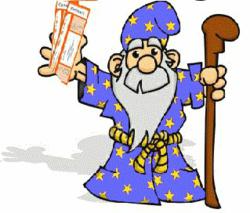 (PRWEB) March 11, 2013
One of the world's largest and most acclaimed music festivals is back, and for the first time ever, will cover the course of two weekends. The ULTRA Music Festival returns to the Klipsch Amphitheatre in Miami, Florida for the world's first ever two-weekend electronic music festival. The first weekend kicks off March 15 with the second weekend beginning the following week. With just under two weeks until the largest three-day party in the world, Whiztix.com is your best resource to find the cheapest tickets available.
ULTRA, which debuted in Miami in 1999 as a one-day event, is celebrating its 15th anniversary this year making EDM history with the first-ever festival to span across two weekends. Many of the top DJ's in the business, including Avicii, Afrojack, Tiesto, and David Guetta headline a lineup of over 40 different artists set to perform over the six days. And the world-famous Swedish House Mafia will conclude their farewell tour with what will be their final performances.
As the world's most recognized EDM festival, ULTRA was awarded the "Best Music Event," by the International Dance Music Awards six consecutive years from 2005-2011. ULTRA is expecting a record-setting attendance in 2013 of upwards of 300,00 people spanning from nearly 80 different countries. It's not too late to be a part of the madness and Whiztix.com has you covered.
Whiztix.com still lists numerous single-day tickets, as well as weekend passes for both weekends at prices that won't be found elsewhere on the web. Weekend passes for the first weekend (March 15-17) begin at as low as $220, nearly $300 less than face value. Average Whiztix prices for the first week sit around $440, still a great last-minute deal for electric music enthusiasts.
Weekend passes for the second weekend (March 22-24) begin at $260 at Whiztix and have an average price of around $650. Single day passes for both weekends run around $150.
What started as a single-day event with two performances on South Beach, has quickly evolved into the world's most recognized music festival. Don't miss out the opportunity of a lifetime with great deals from Whiztix.com.
Matt Lawrence is a sophomore at Penn State University and a writing intern at Whiztix.com. Whiztix.com offers fans the quickest and most affordable way of comparing ticket prices on the web. They provide tickets for all sporting events, concerts, and even Broadway shows.