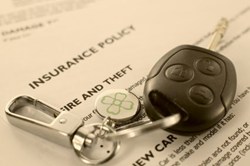 What we're seeing are the effects of the EU Gender Directive.
(PRWEB UK) 28 March 2013
Tiger Watch is the monthly car insurance price monitor produced by Tiger.co.uk, one of the UK's most highly regarded car insurance comparison sites. The monitor analyses hundreds of car insurance quotes each month to produce an up to date snapshot of price trends, helping UK motorists to better understand what is happening to their car insurance premiums.
The results for March 2013 make for interesting reading. Overall, Tiger Watch indicates a 3% drop in prices over the last month and a 2.1% year-on-year increase – well below the current rate of inflation.
On the surface this appears to be good news for Britain's hard-pressed motorists. However the top line results mask significant differences by gender, with insurance providers still getting to grips with the enforced rating changes that resulted from the implementation of the EU Gender Directive in December 2012.
The monthly swing in pricing appears to favour female drivers, with prices remaining fairly static for women motorists (+0.7%) but increasing substantially (+5.8%) for their male counterparts. This monthly overview in turn masks a longer term trend and marks a recalibration of rates by insurers following substantial increases in female prices over the last three months. Looking at the year-on-year figures, Tiger Watch shows that women's prices have rocketed by just under 18%, whilst prices for men have dipped by some 6%.
Younger female drivers have suffered most, with 20 year-old women seeing annual increases of over 40% in their car insurance quotes.
Andrew Goulborn, Tiger.co.uk's Commercial Director, commented: "What we're seeing are the effects of the EU Gender Directive, as insurers try to get their new rating parameters aligned to the market. We are seeing a monthly swing in favour of women motorists, following massive upward shifts in pricing for young female drivers over the last few months, with our 20 and 25 year old female driver profiles seeing annual price increases of 46% and 19% respectively. Tiger.co.uk is rapidly gaining a strong reputation with younger drivers of both genders for being a source of cheap car insurance quotes, helped by our market-leading offering of 10 telematics insurance brands."
About http://www.tiger.co.uk:
Tiger.co.uk is a trading name of Call Connection Ltd. Tiger.co.uk is a UK based, independent car insurance comparison site, offering insurance quotes from over 150 motor insurance brands. Call Connection Ltd is authorised and regulated by the Financial Services Authority (number 308374).