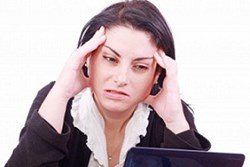 under the bonnet there are massive changes in policy pricing by gender and by age
(PRWEB UK) 17 April 2013
With the rising cost of motoring eating into the pockets of UK motorists, it is important to keep an eye on one of the biggest contributors to these, car insurance. Tiger Watch is a monthly price monitor produced by car insurance comparison site Tiger.co.uk. The monitor looks at thousands of real car insurance quotes in order to provide the UK's most up to date snapshot of pricing trends that impact on all of the country's drivers.
The Tiger Watch results for April 2013 have now been released and these show a similar pattern to those seen in the first quarter of the year: Relative stability in overall premium prices, but massive fluctuations in pricing movement by gender, with the UK's female drivers – especially younger women drivers – feeling the effects on the implementation of the EU Gender Directive in December 2012.
Overall, the research shows that car insurance quotes actually dropped when compared to last month's monitor, with rates falling almost 2.7%. When looking at premiums from a year ago, Tiger Watch shows that drivers getting their car insurance renewal rates through in April should, on average, see virtually no annual inflation.
There is, however, no such thing as an "average" driver and the April figures reflect this. Prices for the male driving profiles analysed by Tiger.co.uk show an annual drop of over 14%, whilst prices for women motorists have increased by some 10.5%. Further analysis shows that it is younger female drivers – those in the 20 and 25 year old profiles – who have been hit by the biggest annual increases (33% and 18% respectively). Slightly older women may, conversely, actually see prices drop by up to 16%.
Andrew Goulborn, Commercial Director of Tiger.co.uk, commented: "Overall, we are seeing what looks like a fairly static car insurance market in terms of pricing. But under the bonnet there are massive changes in policy pricing by gender and by age. Most of these are the result of the implementation of the EU Gender Directive last December – this outlawed the use of gender as an insurance rating factor. Insurers have been forced to re-evaluate their pricing policies and this has resulted in massive increases in the cost of young women's car insurance, with our 20 year-old female driver profile seeing annual increases of some 33%. Other driver profiles, including younger male drivers and our 35 and 45 year old female driver profiles should be seeing substantial drops in their premiums."
About http://www.tiger.co.uk:
Tiger.co.uk is a trading name of Call Connection Ltd. Tiger.co.uk is a UK based, independent car insurance comparison site, offering insurance quotes from over 150 motor insurance brands. Call Connection Ltd is authorised and regulated by the Financial Services Authority (number 308374).