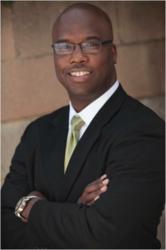 Helping the Best Get Better. - Dr. Timothy Benson.
Boston, MA (PRWEB) March 08, 2013
"Harvard's Success Psychiatrist" Dr. Timothy Benson, is a bestselling author has just been featured on CBS Money Watch and The Boston Globe for his accomplishments. Dr. Benson is also a clinical instructor at Harvard Medical School and founder and CEO of Gamewise Consulting LLC. "Dr. Tim" as his clients and friends refer to him, recently reached the Amazon.com's best-seller lists in 5 categories, with the new Health, Wellness and Success book, "Nothing But Net." Dr. Benson was recently featured on talk radio show, "Money For Lunch". Money For Lunch is talk radio show that caters to business owner and entrepreneurs.
In addition to Dr. Tim Benson's national media attention, he recently discussed his best seller book and key ideas on how to be successful on "The Money For Lunch" talk radio show. There, the host, Bert Martinez, asked Dr. Tim Benson why he is coined the "Success psychiatrist". Dr. Tim responded, "I have been on the clinical staff of the Harvard Medical School for over 10 years and as a result I have been referred many high achievers with specific problems that are not readily addressed, so as a result I work with individuals who have a lot of responsibilities and a lot of demands most of which they really didn't sign up for. So what I tell people is that I help you master what is uncovered on your way to success and I help you manage what is unexpected when you get there."
Dr. Tim speaks nationally about "outperforming yourself" and the common adversities faced by successful business owners and entrepreneurs, and that of professional athletes and celebrities in the entertainment industry. Dr. Tim advices that to reach an elite level of achievement in any field, you must remain "coachable." When recently interviewed, Dr. Tim said, "if I could sum it up, it would be two words, 'Stay Coachable'. When you look at the highest achievers, they are coachable; they are always trying to better their best. It is imperative to have a beginner's mindset, stay hungry and stay humble." In psychiatry there is a term called 'deliberate practice', which is what helps someone become masterful in a certain skill. The concept of deliberate practice, if applied correctly, will help individuals become more efficient in achieving their goals.
For more information, you can visit Dr. Tim's website at http://www.DrTimothyBenson.com.
"Dr. Timothy Benson is Proud to Support The H.O.M.E. Foundation"
About The H.O.M.E. Foundation:
The Helping Others Means Everything, or The H.O.M.E. Foundation, is a not-for-profit organization dedicated to helping our Family of Charities. Frankie Verdugo, President of The HOME Foundation, wants to help as many worthy charities as possible as they struggle during these tough economic times. Frankie Verdugo helps raise funds through luxury dream home raffles, home giveaways, prizes, and high profile celebrity events in Hollywood... "Our mission is to help charities reach their fundraising goals and to bring awareness to their praiseworthy causes."