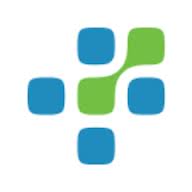 If you want simple, multi-function time tracking software that makes it easy to enter data and figure out where your time is spent, Time Cockpit is a good choice
Leonding, Austria and Barcelona, Spain (PRWEB) March 21, 2013
Time Cockpit helps freelancers and teams to make time tracking easy and painless. It offers a simple way to book time in an "outlook-like" calendar to avoid mistakes like missing or overlapping time sheet entries.
Activity trackers help users to learn how they have spent their time. The tracked activities are displayed in the time sheet calendar and are transformed into time sheet entries and assigned to projects or tasks. For back-office tasks Time Cockpit contains features like invoices management or vacations management.
"For users that want simple, multi-function time tracking software that makes it easy to enter data and figure out where time is spent, Time Cockpit is a good choice." said the GetApp reviewer.
According to GetApp, Time Cockpit is one of the easiest to use time tracking solutions. It records your work on the computer and if you are working off-line, it will hold the information and automatically synchronize it next time you are online.
Time Cockpit achieved the following ratings:
Overall: 8.5/10
Ease of use: 5/5
Features 4/5
Value 4/5
Ease of deployment 4/5
To read the full review on GetApp visit:
http://www.getapp.com/blog/timecockpit-review/
To test Time Cockpit, please visit:
http://www.getapp.com/time-cockpit-application
About Time Cockpit
Time Cockpit is a leading time tracking solution for knowledge workers. Its unique combination of semi-automated tracking and a graphical calendar reduces the effort for time tracking and raises data quality. By offering an offline-enabled full client and a browser client, users can be sure that time cockpit is available whenever they need it.
Time cockpit is best for small- and medium-sized teams. Being a SaaS offering, teams can setup their time cockpit environment within minutes. The system can largely be tailored to individual needs by extending the data model and adding custom functions using an easy to learn script language.
About GetApp
GetApp is the largest independent online marketplace that helps small to mid-sized businesses and startups discover, evaluate and manage the perfect cloud business apps for their needs. Its mission is to support millions of users in their "best app" research with comprehensive directories, interactive search tools, side-by-side comparison tables, user reviews and app evaluation resources.
In addition, GetApp serves as a global online marketing channel for thousands of cloud business application developers. GetApp operates primarily in North America and the U.K. It is privately owned and backed by Nauta Capital.
For more information visit: http://www.getapp.com/