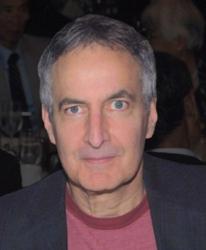 We are pleased to have someone of Jeff's caliber come on board and share his expertise with our readers,
(PRWEB) March 06, 2013
"We are pleased to have someone of Jeff's caliber come on board and share his expertise with our readers," said Time Management Magazine Senior Editor Glenn Watt. "Jeff has written for us before and readers told us how much they appreciated his insights. A number of readers have told us they implemented his suggestions and it has made a marked difference in the way they operate."
Each month Time Management brings interviews with industry pros and articles with productivity ideas to its readers. Designed to be a quick read on the iPad and iPad mini, the magazine delivers the news today's fast-paced workers need.
"We help you take control of your life, your work and your time off," Mr. Watt said. "Every month we bring our readers a suite of tips, ideas and interviews with experts in the time management field. Every month there is something to help everyone."
About Jeff Davidson:
Jeff Davidson is "The Work-Life Balance Expert®," is a preeminent time management authority, has written 59 mainstream books, and is an electrifying professional speaker, making 806 presentations since 1985 to clients such as Kaiser Permanente, IBM, American Express, Lufthansa, Swissotel, America Online, Re/Max, USAA, Worthington Steel, and the World Bank. Jeff believes that career professionals today in all industries have a responsibility to achieve their own sense of work-life balance, and he supports that quest through his websites http://www.BreathingSpace.com and http://www.Work-LifeBalance.net and through 24 iPhone Apps at http://www.itunes.com/apps/BreathingSpaceInstitute.
About Time Management Magazine -
Time Management Magazine can be downloaded by searching in the App Store for "Time Management Magazine", If on an iPad or iPad Mini select "NewsStand" as the category. Once the app is downloaded, on the app home screen a free special, single issue, or subscription is available. Time Management Magazine is available only on the iPad and iPad Mini from the Apple App Store.
Mr. Davidson's article and issue 6 of Time Management goes are available now from the iTunes App Store. Click here to download http://bit.ly/ZSuM06