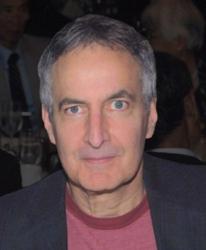 Jeff Davidson is a world leader in organization and time management. His work for clients like Kaiser Permanente, IBM, American Express, Lufthansa, Swissotel, l, and the World Bank speak to his ability to deliver
(PRWEB) May 09, 2013
Jeff Davidson has been interview by the Washington Post, Los Angeles Times, Christian Science Monitor, New York Times, and USA Today. His article is "Overloaded with Stuff Don't Take it with You" and takes a look at what people really need to have with them.
"We're very pleased that Jeff found time in his schedule to write an article for us," said Glenn Watt, senior editor. "Jeff Davidson is a world leader in organization and time management. His work for clients like Kaiser Permanente, IBM, American Express, Lufthansa, Swissotel, America Online, Re/Max, USAA, Worthington Steel, and the World Bank speak to his ability to deliver and make a difference."
Since 1985, Mr. Davidson has made 806 presentations to hundreds of companies. As the director of the Breathing Space Institute, he is in high demand as a time management speaker. He is based in North Carolina.
Mr. Davidson is the author of numerous books including the No. 1 Amazon seller Simpler Living.
"Jeff has proven systems for taking control of your life and not letting it be ruled by the clock," Mr. Watt said. "I know our readers are going to want to hear what Jeff has to say. His tips in this article will absolutely make a major difference in how our readers approach each day.
Cited by Sharing Ideas Magazine as a "Consummate Speaker," Jeff believes that career professionals today in all industries have a responsibility to achieve their own sense of work-life balance, and he supports that quest through his websites http://www.BreathingSpace.com and http://www.Work-LifeBalance.net and through 24 iPhone Apps at http://www.itunes.com/apps/BreathingSpaceInstitute.
For more information visit TimeManagementMagazine.com .
ABOUT TIME MANAGEMENT MAGAZINE - Time Management Magazine can be downloaded by searching in the App Store for "Time Management Magazine", If on an iPad or iPad Mini select "NewsStand" as the category. Once the app is downloaded, on the app home screen a free special, single issue, or subscription is available. Time Management Magazine is available only on the iPad and iPad Mini from the Apple App Store http://bit.ly/ZSuM06 .