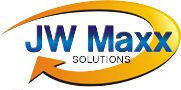 Miami, Florida (PRWEB) April 08, 2013
JW Maxx Solutions, a leader in the field of resort and timeshare reputation management, is in attendance at this year's American Resort Development Association Conference in Hollywood, Florida. The event, which begins today, is being held at the Westin Diplomat Resort & Spa and runs through April 11th.
The Conference brings together more than three thousand timeshare and resort management professionals from 35 different countries, making it the biggest and most significant expo of its kind. With several hundred companies being represented, the 2013 ARDA expo offers a unique opportunity for industry leaders, vendors, and consultants to network, share ideas, and learn about the field's latest news and trends.Top timeshare reputation management companies are attending, including industry leader JW Maxx Solutions.
Once a year the 2013 ARDA World Conference arranges this important conference to facilitate the enrichment of the resort and timeshare business community and to improve best practices industry-wide. As part of this not-to-be-missed gathering, JW Maxx Solutions is showing their support for resorts and timeshares whose online reputations may be in danger — and to offer vital assistance.
Resorts and timeshares can easily find themselves faced with online reputation sabotage. Underhanded rivals frequently use such tactics to harm their competitors' business reputations. Defaming misinformation planted by unscrupulous competitors can reach potential customers through the use of search engines like Google, popular review sites like Yelp, or social networks like Facebook. Any prospective customer could well be deterred from doing business with a brand that has been defamed in this way. Preventing such victimization, and helping affected businesses recover quickly from such attacks, is field led by online reputation management companies like JW Maxx Solutions.
Nowadays people are doing ever more of their business online, and this includes choosing and booking vacation destinations. The security of one's online reputation is vital to any business, and even to individuals. Ensuring that a business' prospective customers get the best possible first impression — rather than being fed manufactured infamy — is what companies like JW Maxx Solutions are all about.
Working with a top online reputation management company grants access to the technical know-how (and, if necessary, legal authority) needed to resolve virtually any kind of online reputation crisis. This year's ARDA World conference offers business representatives valuable connection with leading reputation managers like JW Maxx Solutions.
*****
Timeshare Reputation Management Company Contact Information:
JW Maxx Solutions
11811 N Tatum Blvd, Suite 3031
Phoenix, AZ 85028
Phone: (602) 953 – 7798
Email: info(at)jwmaxxsolutions(dot)com
Website: http://www.jwmaxxsolutions.com