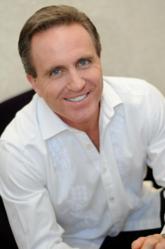 We are very excited about 'Power to Ceate' being available this Thursday on Amazon and believe it will be a 'best-seller'
Tulsa, OK (PRWEB) September 25, 2012
Tim Redmond, world renowned speaker, author, and business makeover specialist, has spent decades working closely with corporate and business leaders to identify mistakes and problems that stifle growth. Using Scriptural principles, Tim provides the needed tools and strategies to guide companies back on the path to growth and profitability.
Gleaning from these experiences, he includes such tools and strategies in his new book Power to Create. One of the principles outlined in the book is that of First Be Fruitful, Then Multiply. As Tim points out, "If you don't first become fruitful, then you tend to multiply mistakes and unlearned lessons."
Rarely is massive wealth obtained instantaneously. The journey of success usually starts small. In the age of instant, we think success suddenly happens to the lucky few who sit on mounds of abundance.
It is this type of thinking that causes some business leaders to expand too quickly before learning from their small mistakes. For instance, millions can be spent in marketing without ever proving whether or not the advertising efforts were profitable. Add to the fact that marketing results were never closely measured. If they are measured, such statistics and calculations allow the company to adjust what is not working. If this is done steadily as the growth progresses, mistakes are then eliminated.
"If a company is not profitable in what they are currently doing," Tim explains, "rarely is it wise to expand because they tend to multiply unprofitability." Then he adds, "First become fruitful in what you are currently doing before you expand and multiply."
Such seasoned and trusted insight makes Power to Create a must-read for leaders in all walks of life.
This Thursday, September 27th, in Tulsa, Oklahoma Tim Redmond's Power to Create Amazon Best-Seller/ Book Signing /Launch Party kicks off at 5:30 pm at the Crowne Plaza (formerly the Hilton Hotel across from ORU). Guests can RSVP on Facebook.
About Tim Redmond
Using over 25 years of experience in growing multi-million dollar organizations, coaching leaders, and intensely studying leadership, business, and the wealth creation process, Tim brings powerful, positive change to individuals and organizations through his innovative, insightful and entertaining training approach. He earned his CPA while working at PriceWaterhouseCoopers before joining Tax and Accounting Software Corporation and Intuit, where he served for over 15 years.
A gifted author and speaker, Tim has published a multi-media curriculum, numerous books and training programs designed to strengthen and expand the leadership and wealth creation capacities of leaders and teams worldwide.
About Redmond Growth Initiatives
Founded by Tim and Sandy Redmond, Redmond Growth Initiatives coaches leaders to significantly grow their organizations and fulfill their amazing purpose without sacrificing relationships that matter most to them. Tim and Sandy also operate the Redmond Leadership Institute (RLI), the non-profit aspect of their work which is focused on reaching, restoring and releasing leaders into their unique purpose via seminars and conferences in the US and overseas; particularly in developing nations with huge potential.