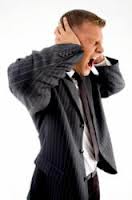 The natural ingredients inside of this spray immediately are ingested into the bloodstream.
Seattle, Washington (PRWEB) March 09, 2013
Tinnitus is one inner-ear issue currently suffered by millions of men and women in the United States. Medical treatments with lasers and other audio stimulation to prevent ringing in ears is currently available. The TinnitusSpray.com company has now applied a 60-day guarantee to its Tinnitus relief spray online. This new guarantee is designed to help men and women who purchase this product to receive the full benefits for a two-month period.
One of the issues with medical treatments of Tinnitus is determining the actual cause. Doctors have the authority to rule out tumors, blood pressure spikes, inflammatory disruptions or viruses that could cause inner-ear issues.
While treatments are available, the length of time that is required to undergo testing and evaluation can be grueling for the person with uncontrollable tones inside of the eardrum.
The TinnitusSpray.com company has recently launched this new spray product to bring immediate relief to men and women. The unique way that this spray is applied is one of the differences between this product and similar over-the-counter medicines.
Instead of applying oils or creams inside of the ear, this solution is sprayed under the tongue of a man or woman experiencing Tinnitus symptoms. The natural ingredients inside of this spray immediately are ingested into the bloodstream. This faster absorption is one method that is now used to bring immediate relief upon use. In an effort to help adults find needed supplies, single and multiple month doses are made available by this company.
Adults that are interested in taking advantage of the new 60-day guarantee can find more details on the company website. This product is routinely updated and a new maximum strength formula was recently introduced. Orders that are placed online are now shipped inside the United States and directly to other countries.
About Tinnitus Spray Co.
The Tinnitus Spray Co. has designed and introduced one of the solutions that is able to reduce or eliminate Tinnitus symptoms in adults. This company has developed a product with natural ingredients to offer better solutions compared to non-natural ingredients. This company distributes its products inside the United States and to other parts of the world to help bring alternatives to over-the-counter products. The Tinnitus Spray Co. develops its products to be low cost to ensure that all adults have access to discounted medical alternatives.