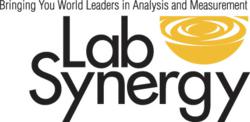 Goshen, NY (PRWEB) March 13, 2013
SI Analytics has a premium line of Titrators that are designed with innovative features for simple and easy operation-without sacrificing accuracy, on the market. TitroLine 6000 is ideal for chemical analysis of food and beverage applications such as QA/QC, R&D, food science and nutritional evaluation. Due to the measuring interface, it is possible to determine a wide range of parameters quickly, reliably, and accurately.
TitroLine 7000 is capable of simple and easy titrations. This instrument is designed with additional features, like the ability to detect and calculate up to two equivalence points during one titration. It is ideal for the following six applications: water analysis, wastewater analysis, food, industrial products, non-aqueous titrations and miscellaneous applications. This unit also offers the ability to store of up to 50 user methods, for the most capacity storage offered in the TitroLine.
The TitroLine 6000 and TitroLine 7000 share features like: high visibility graphic display, new intelligent with interchangeable modules, and flexible configuration features. The new flexible configuration feature for both the TitroLine 6000 and the TitroLine 7000 include the capability to expand and customize your workstation using the three USB and two RS232 ports for a total of five connection options.
The newest members of the SI Analytics family line is the TitroLine 7500 KF and the TitroLine 7500 KF trace. They share the following features: fast, easy, and precise. They are both equipped with: standard methods for different applications, high visible full color display, and the storage of results via USB port. 7500 KF trace was built to be ideal for samples with low water contents based on the application that it is needed for.
These units will be on display at the 2013 Pitton Exposition. Make sure to stop by booth #2451 to see a demo unit; you don't want to miss it.
About LabSynergy: LabSynergy is a North American distributor for leading manufacturers of Titration systems and laboratory instruments.