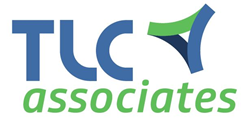 "We are excited for the opportunity to share our knowledge with a larger audience."
CEDAR RAPIDS, Iowa (PRWEB) December 06, 2018
TLC Associates, a contact center committed to exceptional customer experiences, has officially launched their new and improved website to provide a more engaging experience for potential clients and employees. Their redesigned site is integral to TLC's mission to deliver the highest quality service and is a reflection of their brand promise, "Achieving Your Goals through Extraordinary Experiences."
"My vision for TLC Associates has always been that everyone, from the customer to the client to our employees, encounters a remarkable experience," said Thomas L. Cardella, Founder and President of TLC Associates. "Our new website clearly and effectively communicates that message, letting potential clients and employees know that we care about their satisfaction."
The more intuitive navigation and improved functionality of the new TLC website highlights the people-centric approach that is central to the company's business model. Visitors can quickly find relevant answers to their questions about TLC's multichannel services, capabilities across industry verticals, and dedication to the customer lifecycle. Testimonials, case studies, metrics, and spotlights on TLC team members throughout the site highlight TLC's commitment to exceptional service, unparalleled ROI, and strong relationships.
Additionally, the website's new blog feature enables members of the TLC team to share insights, gained from years of contact center experience, with current and potential clients. This resource aims to address the challenges and concerns of companies looking to create superior customer experiences with the personable approach clients expect from TLC Associates.
"Our people are genuine experts on the subject of contact center services," said Tom Moroney, EVP and Chief Commercial Officer at TLC Associates. "Clients value our acumen around customer engagement, and our consultative approach helps businesses to innovate in a dynamic world. We are excited for the opportunity to share our knowledge with a larger audience."
To learn more about the exciting changes to the TLC website and brand, visit our website at http://www.tlcassociates.com.
About TLC Associates
TLC Associates is a contact center dedicated to remarkable customer experiences. Their people-first approach – whether in relation to their customers, their clients, or their own employees – results in optimal performance across their multichannel solutions. TLC Associates is obsessed with results and committed to delivering an unparalleled ROI, improved business growth, and an increase in overall customer loyalty.