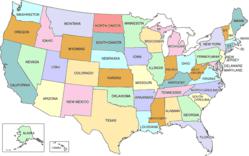 A leader in educational programming brings the best in America to its audience.
Coral Springs, FL (PRWEB) July 03, 2012
As America prepares to send its finest athletes to the 2012 Olympics in London, England, Today in America TV announces a new series dedicated to America's Best − the best communities, vacation destinations, medical solutions, technological advances and more. The entertaining program scours the country to find the most fascinating stories to share with the audience. A country as large as the United States has an abundance of excellent people and places. The show's producers travel to remote places and interview the best America has to offer to bring back engaging interviews, hosted by one of the most respected sports celebrities in the country.
Terry Bradshaw, a former professional quarterback, is one of America's best football players. He was a first round draft pick for the Pittsburgh Steelers in 1970, where he went on to amass a passing record that remains unbroken today. His skill and talent for the sport was instrumental in leading the team to four Super Bowl victories and other national and league championship wins. The man with the cannon arm went on to be named Most Valuable Player twice in two Super Games. Bradshaw retired during the 1984 and has not stopped working in the sport since then. The charismatic actor, reporter, singer and best-selling author is a favorite motivational speaker, and Nutrisystem spokesperson. To date, he is the only NFL player to receive a star on the Hollywood Walk of Fame honoring his many years as a film actor, sports reporter, commentator and analyst.
Today in America TV reviews the best in American industries, communities and businesses. Topics on the informative program cover a wide variety of interests that relate to the lives of educated adults. The show takes pride in being a leader in educational programming. It airs on regional and national business related cable networks. Sample videos and more information about the show and its host is available at todayinamericatv.com.