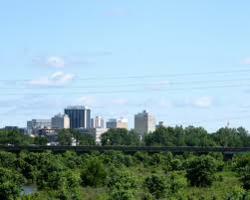 Proud to air in the City with Soul.
Coral Springs, FL (PRWEB) September 29, 2012
Today in America TV is excited to announce the release of air dates for Jackson, Mississippi. The "City with Soul" is a proud jewel in the South where it is taking business and industry to new heights. Jackson is home to 16 banks of which four are headquartered there. It is centrally located in the state with access to major interstates and railways providing transportation for every sector of industry. The southern city offers a good quality of life in the Sun Belt and a strong work force who easily adapts to changing technologies. It also offers local and state incentives for new businesses, excellent opportunities for bidding on local, state and federal jobs, and job training programs expressly directed to employing its residents. Business owners, residents and visitors can watch the outstanding educational program on ABC WAPT-TV.
Terry Bradshaw is one of the most popular and recognized sports celebrities in the nation. He now is a co-host on a favorite football pregame show, an often requested motivational speaker and author. His more than 30 years in broadcasting has given him the experience and coveted TV Q needed to host and narrate a program which carries his name. Bradshaw, a National Football League Hall of Fame inductee, has also appeared in feature films and comedic television shows. He is the only former NFL player to get a star on the Hollywood Walk of Fame.
The provocative show covers topics which affect daily living. It delves into the environment, family recreation, health and wellness, DIY home solutions, plus many more. [Today in America with Terry Bradshaw films throughout the United States and is distributed on regional and national cable television networks. More information is available at todayinamericatv.com or social media sites such as Facebook, Google+, Twitter and YouTube.