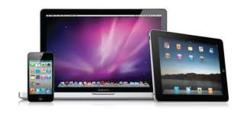 Watch quality educational programming on three different mediums.
Coral Springs, FL (PRWEB) September 13, 2012
The outstanding Today in America TV show is proud to announce the release of September air dates for New York, New Jersey and Westchester County. As a leader in quality, educational programming which is broadcast throughout the country and in Canada, the show will be available in three different mediums for the viewers in this area: television channel WVVH-TV, streaming at wvvh.com and for Apple device owners at wvvh.com/apple.html. The compelling program is hosted by NFL great Terry Bradshaw and offers the best in home, lifestyle, health and environmental information.
The show's host, Terry Bradshaw, is known to many as one of the greatest quarterbacks of the NFL. He was the starring player for the Pittsburgh Steelers who was influential in leading the team to its many championship game victories. His skill and talent on the field led to a Hall of Fame induction. Bradshaw retired from professional football in the mid 1980's and has worked as a commentator and analyst for more than 20 years. He is a favorite co-host of an Emmy-winning pregame show during football season and a spokesperson for Nutrisystem. His popularity is as strong today as it was during his 14 year pro ball career. He continues to be requested for many corporate and charitable motivational speaking events.
Today in America Terry Bradshaw films on location and is edited in South Florida. It covers the topics most viewers are interested in, such as energy saving solutions, breaking free from addition, home school essentials, plus many more. Feature interviews with intriguing business people and compelling entrepreneurs flavor each segment with excitement. The show is distributed on regional and national cable television networks throughout the United States and in Canada. More information about the show or host Terry Bradshaw is available at todayinamericatv.com. Sample videos can be located on the show's YouTube channel.