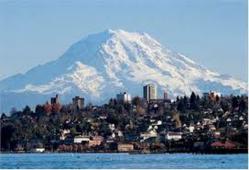 The best in educational programming for America's most literate area.
Coral Springs, FL (PRWEB) September 19, 2012
Today in America with Terry Bradshaw is proud to announce the release of September air dates for the American cities of Seattle and Tacoma, Washington. Seattle and its working-class neighbor Tacoma are two cities sitting under majestic mountains in the Northwest. Seattle, long known as the most literate city in the country for its percentage of book stores, and Tacoma, the founding city of Safe Streets, a national neighborhood model for protection and enhancements, can tune into ION KWPX-TV for the best in quality, informative programming. Residents and visitors will enjoy easy-going host Terry Bradshaw, an NFL Hall of Fame inductee, as he introduces the viewer to the show.
No other American sports celebrity is as well-known as the former Pittsburgh Steelers quarterback. Bradshaw amassed an incredible all-time passing record during his 14 year career which remains unbroken today. He was the first quarterback ever to win four Super Bowl Championships. He has been a spokesperson for many national name brands, has acted in feature films and is the author of three books. Bradshaw retired from professional football in the mid 1980's and has worked in broadcasting ever since as a commentator and analyst. He is currently a co-host for an Emmy-winning pregame show.
The Today in America Terry Bradshaw show is a unique program which caters to the educated and affluent viewer. It enjoys sharing fascinating topics of relevance to active professionals, their work and personal lives. The engaging program brings environmental issues to the forefront as well as inform the audience about the best little higher educational schools in the country and explores cultural travel. The todayinamericatv.com website has more information, including sample videos to watch and one-click capability to visit the show's pages on all popular social media platforms.