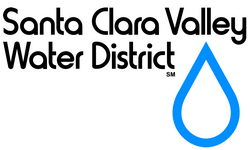 Water use efficiency is our future and we have made it a priority
San Jose (Vocus) December 19, 2008
The Santa Clara Valley Water District (Valley Water) is once again receiving recognition as a statewide leader in water and energy conservation. Out of hundreds applicants, Valley Water was one of five organizations and the only governmental agency chosen to be honored in the "Best Overall" category from California's energy efficiency outreach campaign, "Flex Your Power."
Valley Water helped save over 19.5 billion gallons of water through its programs during the last fiscal year. These programs include technical and financial assistance in the residential, commercial, landscape, and agricultural sectors of Santa Clara County.
Valley Water's high-efficiency toilet program, which has provided and installed at no-cost to businesses 10,500 toilets in the last five years, helped save 113 million gallons of water. In addition, Valley Water has provided recycled water and encouraged its use throughout the county to reduce demand on traditional sources. Water conservation efforts such as these have saved 1.42 billion kWh and prevented the emissions of over 700 million pounds of carbon dioxide, a greenhouse gas, and over 450 thousand pounds of other air pollutants.
"Receiving this award is especially meaningful considering the kind of drought and economic conditions we are in now," said CEO Olga Martin Steele. "I am very proud of the outstanding work that our Water Use Efficiency team has done to earn this award."
The annual "Flex Your Power" awards aim to identify businesses and government agencies that demonstrate determined efforts to save energy, water and decrease carbon emissions in California. Cumulatively, award winners over the last three years have saved more than $500 million, three billion kilowatt hours and reduced greenhouse gas emissions equivalent to removing more than 230,000 cars from the road.
"Water use efficiency is our future and we have made it a priority," said Keith Whitman, deputy operating officer for the Water Supply Operations Division. "Our programs offer innovative, creative and cost effective ways to save water, energy, money and help the environment."
Selected through a judging process that relies on the expertise of an impartial panel of energy- and water-use efficiency experts which includes California's top organizational directors, commission chairs, legislators, and researchers among its judges, Valley Water's award application highlighted the water/energy conservation and green house gasses reductions achieved through the Water Use Efficiency Unit's water conservation and recycled water programs as well as Valley Water's innovative "Watts to Water" report.
As a "Best Overall" award winner, Valley Water will also be highlighted along with other winners in full-page advertisements in the January issues of Time, Newsweek and U.S. News & World Report.
To learn more about Valley Water's conservation programs and how to help us save 10% now, visit http://www.valleywater.org.
The Santa Clara Valley Water District manages wholesale drinking water resources and provides stewardship for the county's watersheds, including 10 reservoirs, hundreds of miles of streams and groundwater basins. Valley Water also provides flood protection throughout Santa Clara County.
###