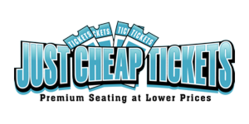 Cheap concert tickets are always available at JustCheapTickets.com.
Brookfield, WI (PRWEB) March 24, 2013
Fans who have been waiting for New York and Los Angeles show tickets to go on sale will not have to wait much longer. On March 22, tickets will go on sale to the general public for six Los Angeles concerts that are scheduled for Fonda Theatre. On the 26th of the month, New York tickets become available for five shows being held at Beacon Theatre. To the delight of rock music fans, JustCheapTickets.com has reduced the pricing of these tickets in the inventory.
The singer/songwriter has sold out many concerts over the course of his career. The upcoming summer shows have been attracting attention from music enthusiasts across the United States, and the tour will also include a London, Ontario, event on June 18. Besides the Beacon Theatre and Fonda Theatre events, the 2013 summer tour will also travel to Evansville, Indiana; Noblesville, Indiana; Pittsburgh, Pennsylvania; Saratoga Springs, New York; Milwaukee, Wisconsin; and Minneapolis, Minnesota. The Tom Petty tickets that are going on sale shortly for Los Angeles and New York are the last ones to become available to the general public for the summer tour. Fans will not have to wait much longer before they can attend a live concert and enjoy the hits they have listened to on the radio since 1976, when the talented entertainer's first album came out. The star's music remains so popular to this day that his hits still get quite a bit of radio play on classic rock and adult contemporary stations.
Tickets that have already gone on sale for upcoming shows have been selling steadily. It is not an unusual occurrence for the singing star's concert performances to sell out on a frequent basis, and loyal fans who have been following the singer's career know how quickly they need to act in buying tickets if they want to be certain of acquiring good seats before sold-out performances occur. The tour encompasses 18 shows to take place over the summer, and each appearance is guaranteed to contain a number of hits that have garnered great success for the singer and his band.
About Us
Cheap concert tickets are always available at JustCheapTickets.com. Customers can find Tom Petty tickets for upcoming summer shows as well as Bruno Mars tickets and more.