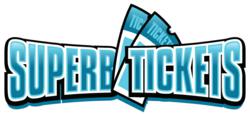 SuperbTicketsOnline.com has a large inventory featuring Tom Petty tickets for rock music fans.
MIlwaukee, WI (PRWEB) March 22, 2013
The summer tour begins on May 16 in Evansville, Indiana, and wraps up on the 29th of June in Minneapolis, Minnesota. There are five June shows taking place at Beacon Theatre in New York, and tickets for the shows go on sale March 25. Following these performances, the tour will travel to The Fonda Center in Los Angeles for six shows, and tickets become available for these events on March 22. SuperbTicketsOnline.com will have Tom Petty tickets available for rock music aficionados to obtain.
The Heartbreakers will also perform with the singer/songwriter. Besides the Beacon Theatre and Fonda Center concerts, shows are also planned for Indiana, Pennsylvania, Wisconsin, and Minnesota. A London, Ontario, concert will take place at Budweiser Gardens on June 18, and a Saratoga Springs, New York, show is planned for June 23 at the Saratoga Performing Arts Center.
Fans are eager to attend a live show during the summer months and enjoy the great music they have listened to on 15 albums that have been released from 1976 until 2010. The popular entertainer and his band of talented musicians have been creating a wide selection of music that includes rock and roll, country, blues rock, southern rock, roots rock and heartland rock. The famous entertainer, along with his entourage of fellow performers, has sold over 60 million copies of released albums, and the singer, along with The Heartbreakers, was also inducted into the Rock and Roll Hall of Fame in 2002. In 1999, the group of talented musicians also received a star on the Hollywood Walk of Fame to honor all of the contributions they made to the recording industry.
The singer/songwriter met Elvis Presley at the age of 10, and this was when he began to develop an interest in rock and roll music. His musical career spanned solo performances along with collaborative work with several bands and eventual collaboration with The Heartbreakers, the group that now performs with the singing star and will be featured in the upcoming 2013 summer tour.
About Us
SuperbTicketsOnline.com has a large inventory featuring Tom Petty tickets for rock music fans. Customers visiting the site can also find Dave Matthews Band tickets, Bruno Mars tickets, and many others for exciting concert events.