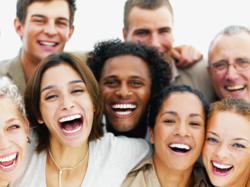 Take Advantage of Cutting Edge One Day Dentistry. Porcelain Crowns and Restorations in One Day One Visit
Brooklyn, New York (PRWEB) March 21, 2013
Those who have had traditional tooth crowns do not have to be told about ill-fitting temporary crowns coming loose, having to wait two weeks for a permanent crown, or teeth shifting between appointments. What they may not know is that there is an alternative to the old-fashioned way of having tooth crowns made. Dr. Irina Feldbein is now proud to offer her patients CEREC one day crowns, so they can have their high-quality dental restorations completed in a single visit. The office is also currently offering a sale, crowns for $1200, instead of $2,400.
Sometimes called One Hour Crowns, Same Day Porcelain Crowns, Instant Crowns, and the One Visit Smile - the CEREC system's advantages are in its time-saving, convenience to the patient, speed and precision. CEREC is the newest dental technology that enables Dr. Feldbein to design and sculpt the highest quality porcelain dental restorations. Unlike the old-fashioned method of creating tooth crowns, CEREC uses 3D digital images of the tooth instead of wax impressions to make a tooth crown. The images capture more detail than a wax mold can transfer, helping a CEREC-created crown fit even better than one created at a dental lab.
Because CEREC can sculpt new tooth crowns or missing parts of teeth (inlay or onlay) from a block of porcelain in just a few minutes, a tooth can be prepared and photographed and restoration can be placed in a single office visit, saving time and inconvenience. Although the tooth crown is sculpted by a computer, Dr. Feldbein has complete control over every aspect of the dental restoration's design.
Benefits of CEREC
Ready in a single visit Dr. Feldbein's in-office CEREC process means

All-porcelain
Better fit than any lab-created tooth crowns
Aesthetically superior to metal and composite crowns
No dripping messy impressions
No temporary crown
Beautiful enamel-like material that looks and feels natural
Metal-free solution
Conservative restoration retaining more healthy tooth structure
No second visit.
In addition to being ready in a single visit, CEREC tooth crowns are metal-free, helping keep the teeth and mouth healthier longer. Because they are porcelain, they look like natural tooth enamel, and share a similar hardness with natural teeth, making them look and feel like healthy teeth, not false ones.
CEREC tooth crowns and dental restorations are ideal for replacing old metal crowns and fillings, or for repairing a newly damaged tooth. Because CEREC crowns, inlays and onlays are made from porcelain, they are more durable than white composite fillings and do not cause damage to teeth, the way metal fillings and crowns can do.
Dr. Feldbein has extensive experience working with CEREC, making her one of the foremost dentists for creating CEREC one day crowns in New York. Visit her site at http://www.GorgeousSmileNY.com