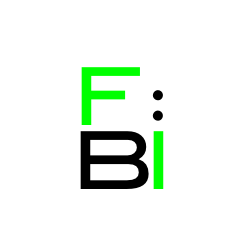 "You can't afford to underestimate the importance of your online character. Employers are now routinely performing online searches on prospective employees. This goes far beyond the realm of a resume."
West Palm Beach, Florida (PRWEB) May 08, 2013
Fat Brain Interactive is first to offer the Prism Approach for clients in need of reputation management or restoration.
Fat Brain Interactive is a leading Online Reputation Management (ORM) Company based in West Palm Beach, Florida. Beginning in May, 2013, clients will be able to benefit from the Prism Approach. The company's new service is aimed to cover all aspects of online presence management.
"This approach is results oriented," says Gary Truitt, Founder and CEO of Fat Brain Interactive. "We've created this method to provide our clients with an individualized, multifaceted way to maintain, improve or restore their online reputations. This applies both personally and professionally from senior executives of Fortune 100 companies, to performing artists and sports icons."
Truitt explains that the detailed approach is exceptional for reestablishing online reputations, but it can be beneficial as a proactive measure to maintain a pristine online footing.
The method is tailored individually to each client and aimed to re-build every path of online information by putting out new, viable information. The avenues of online material and data are infused with true, accurate information that has been professionally composed by a team of experts.
"We strive to get positive, valid content published. This enables each client or company/brand to take ownership of the public's first impression when someone performs an online search."
"You can't afford to underestimate the importance of your online character. Employers are now routinely performing online searches on prospective employees. This goes far beyond the realm of a resume." continues Truitt.
The prism approach incorporates well-known restoration techniques along with customized action plans which integrate other online paths. By combining positive, original content with interlinked online presence, the results are longer lasting than solely using traditional forms of ORM.
Personalized programs are designed with careful attention to detail in order to maximize the service and outcome for each client.
Mr. Truitt recommends searching for an ORM company with a history of outstanding results. "We carefully consider each client and thoroughly assess their individual needs. Every situation is unique and requires distinctive assistance. That's why the Prism Approach is perfect!"
Fat Brain Interactive is an Online Reputation Management Company based in West Palm Beach, Florida. They are currently the only ORM company offering the Prism Approach to Online Reputation Restoration and Management. They are accepting new clients. Those wishing to learn more about ORM or The Prism Approach to Reputation Management may contact Gary Truitt, Founder and CEO of Fat Brain Interactive at info(at)fatbraininteractive(dot)com