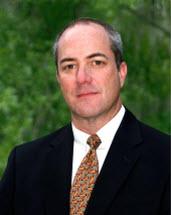 New Orleans, Louisiana (PRWEB) March 06, 2013
Montgomery Barnett, L.L.P. is pleased to announce that partner James J. Bolner, Jr. will be speaking at a video webcast on Toxic Tort Litigation sponsored by the National Business Institute on March 11, 2013. Topics Mr. Bolner will speak on include: The "Any Exposure" Theory and Betz v. Allied Signal from 1:45 - 2:30 p.m. Mr. Bolner will also speak on Epidemiology and Epidemiological Studies - A Practical Toolkit for Attorneys from 2:30-3:15 p.m.
Mr. Bolner graduated from LSU in 1986 with a B.S. in Geology. In 1989 he graduated Cum Laude from Thomas M. Cooley law school in Lansing, Michigan. He was a member of the Cooley Law Review and a merit scholarship recipient. After graduation Jim was admitted to the New Jersey Bar and worked in private practice in Princeton, New Jersey for three years. In 1992 Jim was admitted to the Louisiana Bar.
Mr. Bolner has served as a Special Assistant Attorney General under the Leyoub, Foti and Caldwell administrations. He has represented the Department of Transportation and Development, the Division of Administration, Department of Health and Hospitals and the Department of Social Services in class action and complex litigation. From 2003 to 2005 he served as the interim General Counsel to the Ernest N. Morial Exhibition Hall Authority and the New Orleans Convention Center.
About Montgomery Barnett
For over a century, the multi-talented attorneys at Montgomery Barnett have dedicated themselves to providing the best in legal representation and counseling. Based in New Orleans, Louisiana, Montgomery Barnett is a full service law firm with local, regional, national and international practices. Its offices are conveniently located in downtown New Orleans near the federal and state courthouses and in downtown Baton Rouge.
Montgomery Barnett's attorneys take pride in their professional abilities, dedication, and attention to their clients' interests. They are also concerned citizens involved in a wide array of community services and projects. The picture that emerges is a dynamic, hard-working, community-oriented law firm. Montgomery Barnett is committed to these values and will continue to deliver the services and results its clients have come to expect.
Montgomery Barnett is a member of the International Society of Primerus Law Firms.