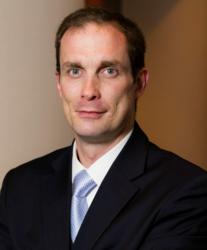 Dayton, Ohio (PRWEB) March 21, 2013
Freund, Freeze & Arnold, A Legal Professional Association, a Dayton, Ohio-based law firm, is pleased to announce that attorney, Mark C. Engling, has been named one of the Dayton Business Journal's 2013 "40 Under 40" award winners. This year's winners were chosen from a group of more than 250 total nominations, a record number of entries that made it an extremely competitive race for being honored this year. The winners each year are chosen by a selection of judges who consider the nominees' achievements in their career as well as their leadership and community activities.
For the past two years, Engling's peers in the legal profession recognized him as a an Ohio Super Lawyers® "Rising Star", an award published in Ohio Law and Politics magazine. From 2003-2010, at the Dayton Bar Association's request, he served as Chair or Vice Chair on multiple standing committees dedicated to improving the practice of law in Dayton.
Engling began his practice in civil litigation focusing on business litigation and insurance defense work. He has successfully helped defend clients in construction, consumer, and insurance coverage cases in Ohio's trial and appellate courts.
Engling is the current Chair of Generation Dayton, the region's young professional organization focused on retaining, and attracting young professionals; community service; professional development and having a positive impact on the Dayton region. He founded Generation Dayton's "Reality Bites" program, which teaches young entrepreneurs and their advisors how to negotiate the potential pitfalls of starting a new business. Engling also serves on the Dayton History Bell Board, responsible for organizing the annual "Ringing in the Holidays" and "Heritage Festival" events at Carillon Park.
About Freund, Freeze & Arnold
Freund, Freeze & Arnold is a Dayton, Ohio-based litigation firm. The firm's strength is grounded in more than 50 attorneys and legal professionals, who bring diverse professional backgrounds and deep experience and expertise in commercial, government, medical, insurance, employment, environmental, construction and other litigation-related matters. The firm has achieved the highest rating for law firms by the Martindale-Hubbell Law Directory and is included in the Martindale-Hubbell Bar Register of Pre-eminent Lawyers.
Freund, Freeze & Arnold is a member of the International Society of Primerus Law Firms.