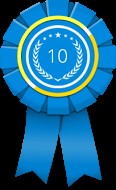 SAN FRANCISCO, Calif. (PRWEB) September 18, 2019
10 Best Design recently announced the August 2019 award winner for the Best Web Design Firm in San Francisco, with EIGHT25MEDIA capturing the top honor.
This award is given to the top firms that are known for the excellence that they deliver to their clients. It is important to have a professional and creative website published online today, which makes it essential for businesses to engage the services of high-quality web design firms such as EIGHT25MEDIA. EIGHT25MEDIA earned the right to be called the top Bay Area website development business for a number of reasons.
Given the extensive expertise it offers, it is not surprising that EIGHT25MEDIA is the top web design firm in the Bay Area. Led by a team of professional designers, the company is able to take virtually any concept and turn it into a finished product that will please the client. This will also lead to increased unique traffic on a monthly basis because EIGHT25MEDIA is well versed in the latest SEO principles. The site will be optimized to be picked up by the major global search engines as well.
A close runner up in the category of top Bay Area website development businesses is ThoughtBot. This San Francisco-based firm has assisted many satisfied clients throughout the years. With a large team working behind the scenes, ThoughtBot can work on major projects and get them done rather quickly. Because of their expertise, no job is too complex for them to handle. This is because their team consists of seasoned veterans who understand the coding aspect of the site and can work to ensure that everything is running smoothly at all times. That is the key aspect of a great web development business. It is important that a website be up online at all times. Downtime is to be avoided, and ThoughtBot knows how to accomplish this.
The third-place award for August goes to LLOBE, a leading web design firm that focuses on individualized service to each of its clients. The designers at LLOBE have a wealth of experience that they bring to each project. It is important to note that they focus on creating custom-designed sites, so clients will end up with a finished project that will allow them to stand out from the competition.
This is a new monthly award, so the top firms will continue to compete with one another to be named to the next list of winners. For more information about the winning companies for August, visit http://www.10bestdesign.com.