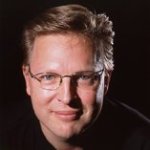 "The value of high performers at a company is unparalleled. In fact, the single most important skill a business leader can develop is how to interview and hire the right people." – Verne Harnish, Co-founder and Principal at Gazelles Growth Institute
Austin, Texas (PRWEB) May 21, 2013
Today Gazelles Growth Institute (GGI) and Topgrading announced the rollout of a new course that will train business executives and owners in how to accurately identify and hire top performers for their organizations. The six-week Topgrading program developed by Dr. Brad Smart, acknowledged as the world's foremost expert on hiring, will begin on June 13, 2013 and will be available to the first 40 companies registered on the GGI learning platform.
Dr. Smart has taught leading companies such as General Electric, Honeywell, and the American Heart Association, as well as many small and medium-sized businesses, how to use Topgrading to hire and promote more productive, high-performance employees. The principles are in such demand that in 2012 "TopGrading" made the New York Times and Wall Street Journal bestseller lists, and for some time was the #1 bestseller of all 17 million books sold in the US. In the third edition of "Topgrading," 40 case studies were reviewed, and the average result of applying the book's principles has been tripling the average company's success in hiring high performing team members.
Participants in the Gazelles Growth Institute program will have an advantage in mastering the skills of interviewing and evaluating candidates rather than using the old style of interviewing that often leads to failure. They will be taught with a hybrid-educational approach consisting of video instruction supported by customized coaching and guided implementation.
"This Topgrading class has significantly changed the way I approach hiring. I now follow a proven process that allows me to "dig deep" and get specific with the people whom I'm about to bring into my organization. I no longer just look at resumes and ask a few questions and rely on gut-instinct hiring," said Keith Wright, CEO of Sensatronics Inc. "This same process has helped me to slow down and gain terrific insight into what separates the "A-Players" from the rest of the crowd. While I haven't yet hired my first A-Player, this process has most certainly helped prevent me from making an expensive and time-consuming bad hire."
The Topgrading class will include more than three hours of exclusive video featuring Dr. Brad Smart, in which he highlights case studies and easy-to-digest principles. Additionally, a Topgrading Certified Coach will conduct six one-on-one, 90-minute consultations over a period of six-weeks with each student, during which they are walked through the implementation of Topgrading at their organization. Students will then be invited to share their experiences, successes, and failures related to the methodology with their coach and other students.
All the materials from the class, including an industry-specific Topgrading implementation guide, will be recorded into a learning portal that will be accessible for up to a year. At the completion of the course, students will be fully ready to implement the Topgrading methodology and hire more A-Players.
"The value of high performers at a company is unparalleled," comments Verne Harnish, co-founder and principal at Gazelles. "In fact, the single most important skill a business leader can develop is how to interview and hire the right people."
This Topgrading course (with a limit of 40 seats available) will begin June 13. To register or learn more about the course, please email: juan(at)growthinstitute(dot)com, call at 1-800-975-5108 option 1, or visit http://growthinstitute.com/topgrading2013/.
About Gazelles Growth Institute
Gazelles Growth Institute (GGI) is an online, executive education company serving a community of lifelong learners in more than 15 countries worldwide. It was founded by Verne Harnish and Daniel Marcos to offer effective, accessible training that strengthens a company's ability to outlearn its competitors and gain an advantage in the marketplace. Gazelles Growth Institute assists C-level executives in adopting business strategies to grow their companies faster. The business principles from acclaimed, thought leaders are taught through a hybrid-learning process that incorporates theory, practice and guided implementation. Certified coaches assist companies in customizing and applying the business principles to the priorities and daily activities of their particular company.
Quite simply, Gazelles Growth Institute makes it easier for busy executives to learn and apply new techniques and methodologies that will positively impact their business.
Daniel Marcos, CEO at the Gazelles Growth Institute
Selected as one of the "30 in their 30´s" by Expansion Magazine (when he was just 29!), Daniel is an entrepreneur, business coach and blogger with an outstanding record of success. He is the founder, coach and international speaker at Inflection, a management coaching company that helps executives and entrepreneurs achieve their goals and grow their companies faster. He co-founded Creditos123, LLC, a leading online lending exchange that serves the Hispanic community in the USA. Marcos created Finanzas Web, the first financial website focused on Mexican financial markets. Fondo.com, an angel fund specializing in internet related businesses, is also his brainchild. Earlier in his career, Daniel was a broker at Lloyd's of London and later served as Financial Attaché to the Consulate General of Mexico in Hong Kong. Currently, Daniel is the blogger of CapitalEmprendedor.com, sites dedicated to helping entrepreneurs grow their business. Daniel is a graduate of EO's premiere CEO program, the "Birthing of Giants," and its continuation, "Gathering of The Titans." He holds a B.S. in Industrial and Systems Engineering from I.T.E.S.M. (Monterrey Tech) and an M.B.A. (cum laude) from Babson College at Wellesley, MA.
Verne Harnish, Co-Founder and Principal at the Gazelles Growth Institute
Named by FORTUNE Small Business magazine as one of the "Top 10 Minds in Small Business," entrepreneur, author and FORTUNE magazine columnist, Verne Harnish, is a highly sought management consultant, specializing in leadership, strategic planning and business growth. His book, "Mastering the Rockefeller Habits: What You Must Do to Increase the Value of Your Fast-Growth Firm" has been translated into Spanish, Chinese, Japanese and Korean. Verne is also the founder of EO, the Entrepreneurs Organization (http://www.eonetwork.org/), and the CEO of Gazelles Inc.
Brad Smart, Ph.D., President and CEO of Topgrading, Inc.
Dr. Brad Smart completed his doctorate in Industrial Psychology at Purdue University, entered consulting, and since the 1970s has been in private practice as President of Topgrading, Inc., based in the Chicago area. Brad is frequently acknowledged to be the world's foremost expert on hiring. As a consultant to many visible Global 100 companies, Brad introduced Topgrading methods. Brad has conducted in-depth interviews with over 6,500 executives. Topgrading, Inc. helps companies Topgrade by assessing and coaching teams, conducting Topgrading® workshops, and providing books, handbooks, and videos to help clients Topgrade on their own. The resulting improvements in company performance have been featured on the cover of The Wall Street Journal, in many Fortune articles, and on CNN.
TOPGRADING CASE STUDIES
Topgrading methods enable companies to dramatically improve hiring for both management positions and entry-level jobs. In a recent case study, a retail company figured that by Topgrading the part-time stocker and checker jobs, 10% fewer employees needed to be hired companywide. With 10% fewer workers, they are finding that the energetic workers do more work and get better customer service ratings.  The 10% savings annually will likely result in the stock price increasing 50% over its current price.
Below are case studies explaining the difference A-players in C-level positions made in the overall success of companies:
http://www.topgrading.com/custom/index.cfm?id=212222
http://topgradingcasestudies.com/custom/index.cfm?id=212225
http://www.topgrading.com/custom/index.cfm?id=212192