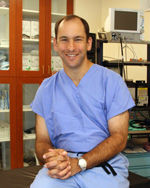 We believe that the care and personalization that we provide each patient with is what makes us one of the best
Atlanta, GA (PRWEB) March 07, 2013
Dr. Mark Deutsch of Perimeter Plastic Surgery is one of the best plastic surgeons in Atlanta, according to America Top 10. On the top-ten site's list for plastic surgeons in Atlanta, Deutsch is in the top five for best plastic surgeons. Deutsch's profile listing cites his over 14 years of experience in his specialty and his fellowship training in breast, head, and neck cancer reconstruction as some of his outstanding qualities as a plastic surgeon.
About his recognition, Deutsch says that he is "so very honored to be named as one of the best plastic surgeons in Atlanta. Everyone here at Perimeter Plastic Surgery is passionate about what we do and we believe that the care and personalization that we provide each patient with is what makes us one of the best."
America Top 10 is a site that compiles Top 10 lists of top businesses and professionals in specific industries in America, and is organized by city and state. The Top 10 lists are compiled and rated by the curator and founder of the site, as well as members of the sites online community. Lists are also based on reviews and comments from real customers and clients that have been posted around the web. The curators of the site update it regularly, and try to add new categories and locations whenever they can. In addition to business top 10 lists, the site also offers pop culture lists like Top Movies in Theaters, Top Music CD Releases, Top DVD Releases, and Top Book Releases.
Dr. Mark Deutsch is the founder Perimeter Plastic Surgery and a top plastic surgeon in Atlanta. He is board certified by the American Board of Plastic Surgery, and performs a variety of cosmetic and reconstructive surgeries. In addition to his work in the states, he travels regularly to South America to perform volunteer procedures. For more information, please visit http://www.perimeterplasticsurgery.com.