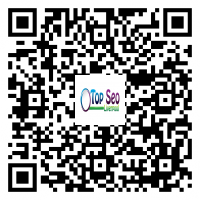 If it's a game and it's requesting SMS, then you know something's wrong.
(PRWEB UK) 22 October 2011
Smartphone users are facing a new threat today reports Top Seo Liverpool and according to news security analysts at Kapersky who say they have discovered the very first malware from QR codes, the malware could soon be costing you a fortune without your permission.
QR stands for quick response and is a code growing in popularity across the globe with the US, UK, Japan and Germany being amongst the biggest adopters. Users use a QR code scanner app on their smartphone and the code will take them to a web address. "The rate of usage is growing fast due to the barcode's ability to hold large amounts of data and ability to integrate into marketing media" says Top Seo Liverpool, it helps to serve as a gateway for offline promotions onto digital sources.
As with any new technology however, there are those who would exploit potential users of the technology for their own gains and the QR code it seems is no different. Kapersky has recently reported the first case of a malicious QR code in Russia that sent users who scanned it to a website that automatically downloaded an app called "JimmRussia".
The app then sent SMS messages to a premium rate telephone number in Russia and charged the unsuspecting mobile phone users a hefty price each time for the privilege.
Denis Maslennikov of Kaspersky who first discovered the malware said, "Yes, you scan a QR code with the help of your smartphone and it redirects you to a URL with a malicious file (APK or JAR). Such QR codes exist and are gaining in popularity." Top Seo Liverpool have created an infographic with data on what countries are adopting the technology the most, who use them and why they are starting to get more attention.
It's a development that could potentially harm the progress of the QR code, especially if end users feel put off by something many still don't yet understand. Not knowing what is hidden within the strange code until it is scanned is something Tim Armstrong , a malware researcher at the company who first discovered the problem says we shouldn't worry too much "If it's a game and it's requesting SMS, then you know something's wrong," he says. Siciliano, who is a security analyst at Mcafee suggests that brand names could pave the way for using the technology as the codes can't be tampered with once rendered.
Amongst brands already using qr codes are Ford, Kellogg's, Addidas, Starbucks and Calvin Klein. The question many are asking is will QR codes reach a critical point of usability before fears of viruses and malware damage user confidence, before they fully understand how the codes work.
Top Seo Liverpool perform SEO in Liverpool for a multitude of clients and have over 100 page 1 rankings this year. Visit their website to learn more about how they can help your business gain its own attention through the internet and social media.
###