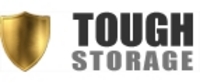 I enjoy hunting and own guns, but I have a small child, and my wife and I agree that her safety is the most important thing in our lives
St. Louis, MO (PRWEB) October 29, 2009
With safety uppermost in its corporate mind, ToughStorage.com has recently unveiled its line of gun safes and gun cabinets from top manufacturer Stack On.
"I enjoy hunting and own guns, but I have a small child, and my wife and I agree that her safety is the most important thing in our lives," said Tanner Hobin, President of ToughStorage.com. "As an advocate for firearm safety in the home, I knew that I wasn't alone in my search for safe gun storage solutions."
When choosing a gun safe or gun cabinet, the first question is how many guns will need to be stored? Then decide if a fire proof and/or water proof gun safe is necessary. There are also a number of locking styles to consider. The courteous customer support team at ToughStorage.com can help find the right safe.
Aside from gun safes and gun cabinets, ToughStorage.com offers a wide range of storage solutions including tool chests and tool cabinets. They also offer a full range of customizable garage storage systems from Gladiator Cadet.
Toughstorage.com is a family-owned company operating out of St. Louis, Missouri, selling gun safes, gun cabinets, personal safes and tool cabinets online. To learn more, visit ToughStorage.com.
###