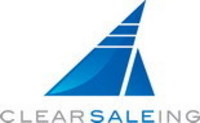 Once a marketer has a more complete picture of the effect of each marketing activity, via the use of attribution management, they can more accurately connect marketing activities with profit.
Columbus, OH (PRWEB) May 6, 2009
Attribution management - the ability to scientifically measure which online marketing activities in a campaign contributed to a sale - is one of the hottest topics in marketing today, as agencies and advertisers have a growing need to more accurately allocate online spend dollars. At May's Search Insider Summit, ClearSaleing, the leading provider of advertising portfolio management software, is hosting and participating in a series of events designed to give attendees a well-rounded look at the science and value proposition of attribution management.
ClearSaleing Chief Innovation Officer Adam Goldberg, described as "the attribution management guru" by Forrester Research, will give a presentation titled "Choosing the Right Attribution Management Solution" at the ClearSaleing-hosted Lunch and Learn session, Thursday, May 7th, beginning at 1 PM. Attendees will receive a complimentary Attribution Management Buyer's Guide that outlines questions they should ask of potential attribution management vendors.
"Advertisers are beginning to recognize that counting just the last click before a conversion does not give adequate ROI insight into the various marketing elements that contributed to that conversion. At Search Insider Summit, we'll examine how attribution management goes far beyond the last click, and the benefits of using profit as a metric to evaluate campaign success," says Goldberg. "Once a marketer has a more complete picture of the effect of each marketing activity, via the use of attribution management, they can more accurately connect marketing activities with profit."
Goldberg is also serving as a table leader during the "Attribution" roundtable session, Thursday, May 7th at 11:30 AM.
For additional information on attribution management, Goldberg suggests marketers visit http://www.attributionmanagement.com , a site sponsored by ClearSaleing. The site gives regular webinars on the science and practice of attribution management and offers videos, articles and analysis to help marketers gain greater understanding of this emerging field.
About Adam S. Goldberg - Chief Innovation Officer
Prior to ClearSaleing, Adam Goldberg worked at Google where he was hired to start their first inside sales team in 2003. While at Google he helped to build the inside sales team into a $500 million a year organization. He also created Google's proprietary B2B search engine to help his sales team identify prospects and to help Google better understand its customer base. Prior to working at Google, Adam Goldberg started Actuate Software's inside sales division. Actuate is a leader in Information Delivery software. He grew this team from 1 person to 20 when he left Actuate in 2003 to join Google.
About ClearSaleing
ClearSaleing's advertising portfolio management platform helps marketers identify ways to more effectively and profitably allocate ad spend across a complex mix of online advertising investments. ClearSaleing's technology enables attribution management through its patent-pending Purchase Path technology. Purchase Path accurately attributes profit (ROI) across the multiple marketing touchpoints that contribute to and influence a sale.
ClearSaleing is a thought leader in the growing scientific field of attribution management and founder of the Attribution Management Forum, the profession's e-community for interactive marketers.
ClearSaleing's unique ability to give marketers telescopic insight into their online ad investment is attracting major brand customers such as American Greetings and Nationwide Insurance. The company was founded in 2006 and is headquartered in Columbus, Ohio. For more information, visit http://www.ClearSaleing.com.
###