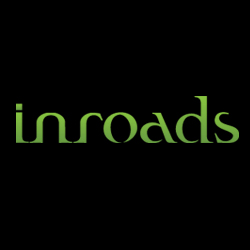 Training videos can address a variety of training issues. Ultimately, proficient training will translate to business growth.
Frederick, MD (PRWEB) March 22, 2013
Inroads is a full-service marketing and communications firm that specializes in designing and building online brands, websites, print materials and advanced custom web applications that are both secure and reliable. Now, in addition to creating a variety of videos, commercials and testimonials, Inroads Multimedia Productions has expanded its services to offer compelling live training videos.
Joe Alberici, President, offered this perspective: "For many companies, there are standard work procedures at the core of the business that employees must be trained to do. For other companies, there are important steps in product use that make a critical difference in customer satisfaction or dissatisfaction. Training Videos can address a variety of training issues. Ultimately, proficient training will translate to business growth."
Inroads Multimedia Productions offers custom packages for our clients' individual needs and budgets and a live training video up-to-2-minutes beginning as low as $999. The benefits of a training video are numerous:

Consistency of message
Convenience of use (different times, locations, etc.)
Trains Your Workforce or Educates Your Customers
Saves Time & Money with Overall Efficiency
Multi-use: Employee Training, Infomercials, Trade Shows, Product Demonstrations, Web Pages, etc.
Small and large companies can benefit from live training videos. Small companies may not always have the flexibility to dedicate staff to training versus revenue-generating roles. Hence, training may be inconsistent, delegated to the least-effective worker or done solely by word-of mouth. Training videos are an efficient way to train a small workforce and deploying a consistent message to all.
For large companies, with multiple locations and shifts, regular turnover, equipment changes, remote staff and telecommuting, etc., training videos can be immediately more cost-effective, provide easy access for a large number of employees with a broad range of work-styles and sustain total-company changes in work procedures and tasks.
Alberici described key elements of the dynamic production process: "Inroads offers frame-by-frame storyboarding, in-house copy-written scripts, a state-of-the-art green studio, a broad range of onscreen and voiceover talent to choose from, post-production editing, electronic delivery, and installation assistance of the training video."
He added: "One principal ingredient of our video production methodology is the step-by-step approval process we employ with our clients, including outlining the work or product-use in great detail. What we find is that taking the time to go through a standard procedure often reveals mini-steps or loopholes that have long gone overlooked."
About Inroads Multimedia:
Inroads Multimedia is an innovative full-service marketing communications company that understands the power of video and multimedia content. The company creates compelling online videos, video slideshows, multimedia content, and print materials to engage an audience, communicate products and services and convert visitors into customers. Its award-winning staff has expertise in increasing brand awareness and customer loyalty among clients' target audiences.
Contact:
Dennis Ottey, Senior Account Manager
Inroads Multimedia Productions
Telephone: 301-473-9750
Fax: 301-418-6388
http://www.inroads-video.com/