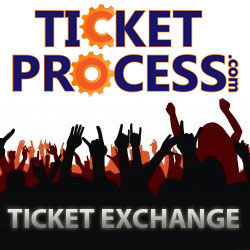 (PRWEB) November 24, 2012
A Trans-Siberian Orchestra concert is a difficult experience to put into words, as the talented bunch stage performances that titillate the ears and eyes of the thousands of fans in attendance. There is nothing traditional or measured about this orchestra, and since being formed in 1993, they have gone on to produce a number of themed albums which they perform on their seemingly endless series of tours.
The current tour will feature The Lost Christmas Eve, which is the third creation in a three-part Christmas-based series which was completed nearly a decade ago. Since that time, the band has entertained and enthralled fans all over the world, and TicketProcess is currently providing the general public with an excellent opportunity to purchase Trans-Siberian Orchestra tickets to one of their many upcoming shows.
Over 90 shows will unfold between now and New Year's Eve. The large and diverse band has the ability to split into different groups, meaning that different Trans-Siberian Orchestra performances can take place on the same day in different cities. The Verizon Wireless Arena in Manchester, New Hampshire will play host to the incredible band for two Saturday shows this weekend, and fans in the Western cities of Portland, Oregon and Sacramento, California should get their affairs in order to purchase TSO tickets to shows on Sunday, November 25 and Wednesday, November 28, respectively. Trans-Siberian Orchestra fans in the coastal city of San Diego will have their chance to see the band at the Valley View Casino Center on Friday the 30th.
An incredible assortment of North American cities will be visited over the course of the next five weeks, including classic southern towns such as Greensboro, North Carolina and Sin City itself, otherwise known as Las Vegas, Nevada. Tulsa, Oklahoma, Dayton, Ohio and Grand Rapids, Michigan will all be visited in the first week of December. Many opportunities exist to purchase Trans-Siberian Orchestra tickets for the current tour, but the wild popularity of the band means that millions are currently in search of seats. TicketProcess has built a reputation as a credible online ticket exchange by providing tickets to exclusive events and backing them with industry-leading guarantees. Pay a visit to the site using any iPhone or by way of the Android Marketplace. Watch for excellent deals on Holiday Theater shows. Check out the popular TicketProcess Blog and stay up to date on all live event happenings.