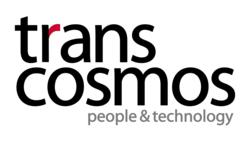 "We are very pleased to be able to welcome transcosmos as our first service provider partner in Japan." Seiji Kajiya, President and CEO, Dassault Systemes Co., Ltd.
Tokyo, Japan (PRWEB) March 13, 2013
transcosmos inc. (Headquarters: Tokyo, Japan; President and COO: Masataka Okuda; TSE First Section: 9715; hereafter, transcosmos) has concluded a service provider partner contract with Dassault Systemes Co., Ltd. (hereafter, Dassault Systemes). From here on transcosmos will be enhancing engineering solution services which mainly focus on areas such as design development operations support and CAD system operations.
Dassault Systemes is a world leader in the areas of 3D design software, 3D digital mock-up and product lifecycle management (PLM) solutions. The various solutions in the 3D EXPERIENCE Platform, which consists of elements such as the 3-CAD "CATIA" and the PLM system "ENOVIA" also provided by the company, are used in a variety of product development operations in a wide range of industrial fields. These include major domestic and foreign automakers and aircraft-related manufacturers, as well as high-tech, shipbuilding and industrial machinery industries. transcosmos has been providing engineering solution services using CAD since 1984, and more recently it has been actively pursuing BPO (Business Process Outsourcing) in this field.
Based on this new service provider partner agreement, transcosmos will be able to achieve a close and strategic partnership with Dassault Systemes. Our aim is to efficiently provide services to meet more client needs by sharing the know-how, global case studies, core technologies and latest knowledge possessed by both companies, and jointly building a more advanced and extensive coverage system which is necessary for proposals and implementation of the 3D EXPERIENCE Platform offered by Dassault Systemes.
transcosmos aims to contribute to the resolution of business challenges in a variety of manufacturing industries, such as responses to drastically changing markets and innovative improvements that add value to consumer products. This will be accomplished through further enhancement of a complete set of engineering IT services ranging from introduction and formulation to the operation and maintenance of engineering information systems and a complete set of services related to design development ranging from design to production, as well as further promoting the globalization of our business.
We have received the following comments from Mr. Seiji Kajiya, the President and CEO of Dassault Systemes. "We are very pleased to be able to welcome transcosmos as our first service provider partner in Japan. We introduced the 3D EXPERIENCE Platform in 2012 and we are now actively developing it. With the conclusion of this agreement, we are expecting more opportunities to have our 3D EXPERIENCE Platform utilized by both domestic and overseas customers."
Service provider partners of Dassault Systemes develop the necessary personnel who possess skills in areas such as expert knowledge and technologies related to the products of Dassault Systemes, and they provide services together with the company's Industry Services Division in order to support effective introduction and utilization of Dassault Systemes products. transcosmos is the first Japanese company to become a service provider partner for Dassault Systemes.

transcosmos is a registered trade name or trademark of transcosmos inc. in Japan and other countries.
Other company names and product or service names mentioned are registered trade names or trademarks of various other companies.
About transcosmos inc.
transcosmos launched operations in 1966. Since then it has combined superior "human resources" with the most up-to-date "technological" capabilities to enhance the competitive strength of its corporate clients by providing them with high value added and superior services. It provides overall IT outsourcing services such as Call Center Services, Business Process Outsourcing Services, and Digital Marketing Services either as standalone solution or as combined services to its corporate clients to optimize their marketing efficiencies, to expand sales and gain new customers in EC business, and to reduce clients operational cost. Further, these services have been expanded beyond Japan, globally, centered in Asia. transcosmos aims to be the "Global IT Partner" of its corporate clients to provide them with high quality outsourcing services on a global scale.
Contact for news media inquiries
Inquiries from the media should be forwarded to transcosmos inc.
Public Relations & Advertising Department
Mail: pressroom(at)trans-cosmos(dot)co(dot)jp