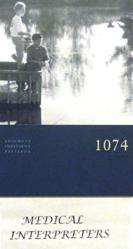 I think interpreters jobs are often overlooked and not everyone always realizes how important it is to have a professional, formally educated interpreter helping them during their proceeding or during their client interview
Denver, CO (PRWEB) March 06, 2013
Community College of Aurora stands alone as the only Colorado college offering a full-fledged Translation and Interpretation Certificate for those desiring to be a translator. The need for trained professionals that can aid communication in schools, medicine, conferences, courts, and other legal settings is reinforced by recent enrollment figures that have expanded to record numbers.
The certificate program, started in Fall 2009, currently is comprised of six classes and includes a focus on interpretation. A recent study of graduates done by the college's Office of Institutional Research showed that an "above average" rate of employment has greeted graduates within one year of completing the program, which encompasses two semesters and 16 credits.
Eighty-eight percent of respondents obtained jobs based on 2011 figures compared to 72 percent amongst overall Career and Technical Education (CTE) students at the college.
Another factor distinguishing the Colorado community college's curriculum from some other Translation and Interpretation program is that its courses aren't limited to a certain language. CCA (http://www.ccaurora.edu) works with outside professionals to ensure that the diversity of its Aurora home base is represented. So while Spanish speakers account for a large portion of the classes, Korean, Japanese, Amharic, Burmese, Somali, Russian, Romanian and German also have been covered.
Yuliya Fedasenka-Cloud, adjunct instructor for Translation and Interpretation, said that many of the students that come through the program speak two languages and may have even interpreted previously but lacked formal training and a detailed understanding of the profession.
CCA classes touch upon foundational themes, historical background, differences between simultaneous and consecutive interpretation and how each fits within the legislative landscape, and more. Comparisons between settings also are discussed, such as hospitals versus a law office.
"We've learned how to provide a very solid foundation for interpreters or for students that come in with good knowledge of two languages," Fedasenka-Cloud said. "As soon as they graduate they're able to start with simpler assignments in school settings and, with a little bit of training in medical terminology, in medical settings. Also, with some targeted preparation, some students have been able to obtain contracts to provide interpretation services for the courts."
Paralegal, Criminal Justice and medical terminology courses offered at Community College of Aurora can augment the Translation and Interpretation classes and allow for an even smoother transition to the workforce.
Many in-state colleges are offering single courses in Translation and Interpretation but fall short of the comprehensive approach.
Fedasenka-Cloud said that hiring managers appreciate the knowledge that comes with the concentrated emphasis in the classroom.
"I think interpreters jobs are often overlooked and not everyone always realizes how important it is to have a professional, formally educated interpreter helping them during their proceeding or during their client interview," Fedasenka-Cloud noted. "And it's difficult to gauge what kind of quality of product they're getting until they run into problems."
Some hospitals have now changed policies and required national certifications, and in order to take the national certification exam, one must demonstrate prior experience or training. Students can complete Community College of Aurora's translation certificate in 20 weeks.
It encompasses four three-credit classes, including courses on consecutive, sight and simultaneous interpretation, along with a pair of two-credit classes covering business and ethics.
"The materials have been established," Fedasenka-Cloud said of the state of the program. "I have a greater ability to predict what the students are going to need. I know how many students we are expecting and how to find the professionals to help with rare languages, which is important because there's a definite lack of trainings for languages other than Spanish.
###
About CCA
Community College of Aurora has campuses at CentreTech and Lowry in the greater Denver area. Equipped with the latest technologies, CCA allows students to study new and traditional programs, while also offering Colorado online classes. CCA's service community spans 325,000 people in a 350-square-mile area and CCA's student population reflects that diversity. The college provides lifelong educational opportunities, prepares the current and future workforce, and promotes excellence in teaching, learning and service.