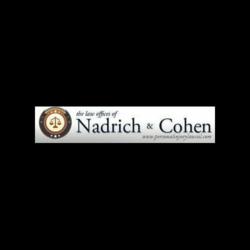 Los Angeles, CA (PRWEB) March 06, 2013
A vaginal sling recipient has been awarded $3.35 million after suing* manufacturer Johnson & Johnson over painful side effects, this according to a February 26th Reuters article. Linda Gross, 47, of South Dakota, reportedly received J&J's Gynecare Prolift vaginal sling in 2006 to treat her pelvic organ collapse, a condition that occurs when the tissue holding the pelvic organs in place becomes weak and bulges into the vagina.
As Reuters reports, Gross experienced side effects that included mesh erosion, scar tissue, inflammation and "neurologic compromise to ... structures and tissue." Since her initial surgery, Gross has reportedly undergone a total of 18 surgeries to treat complications from her vaginal sling. She accused Johnson & Johnson – and their Ethicon brand – of failing to adequately warn medical professionals about potential vaginal mesh dangers, and for misrepresenting the product in brochures.
The jury, which reportedly consisted of 6 women and 3 men, sided with Gross, and according to Reuters, an additional 1,800 related cases are set to follow in New Jersey, as part of the ongoing multidistrict litigation.
Jeff Nadrich, a national vaginal mesh attorney based in California, has been monitoring and reporting on the trial since it began. In response to Gross's recent victory, Nadrich stated the following: "Linda's recent victory may very well set the tone for the cases still to come, and it sends a message to all drug and device manufacturers. The public has the right to know about all potential side effects, and total transparency is absolutely crucial."
Nadrich encourages all vaginal mesh side effects suffers to see their doctor at once, and then to contact a qualified vaginal mesh attorney. Litigation is ongoing, and Nadrich points out that sufferers may be entitled to compensation.
About Nadrich & Cohen: Jeffrey Nadrich is a personal injury attorney with Nadrich & Cohen, a California based law firm with offices in 18 locations across California. The firm has offices in Arcadia, Bakersfield, Fresno, Irvine, Long Beach, Modesto, Oakland, Oxnard, Palm Springs, Redding, Riverside, Sacramento, San Bernardino, San Diego, San Francisco, San Jose, Santa Rosa, and Tracy. Nadrich & Cohen handles all types of wrongful death and serious injury accident cases, including auto, truck, bus, motorcycle, and bicycle accidents, pedestrian collisions, boating accidents, dog bites, defective product cases and nursing home abuse. Victims are encouraged to call 1-800-718-4658 for a free consultation with a Nadrich & Cohen attorney.
*The case is Gross v. Gynecare Inc., Superior Court of Atlantic County, New Jersey, Atl-L-6966-10.