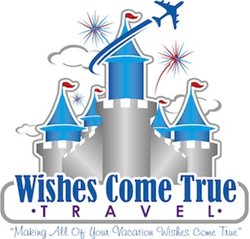 Long Island, New York (PRWEB) September 27, 2012
Recently Long Island Travel Agency, Wishes Come True Travel has updated their blog with helpful tips on how to find the right travel to book their trip.
Here are some tips from Wishes Come True Travel.
1- Make sure the travel agent is fully licensed.
2- Be sure that the company selected is local.
3- Always ask for plenty of references from past customers.
4- Make sure the company has several years experience.
5- Ask if there any specials resorts or spas are having.
For more information please visit http://www.wishescometruetravel.com,
A little history about Wishes Come True Travel
If customers have a dream vacation they have been waiting to plan, stop dreaming and call Wishes Come True Travel. Wishes Come True Travel can help you answer all the tough questions about a vacation.
Wishes Come True Travel can help customers book a trip and finalize everything down to the last perfect detail. Wishes Come True Travel are experts at finding deals on where to stay and things to do.
Wishes Come True Travel's experience comes from their own love of travel. Wishes Come True Travel found that friends and family members were asking them to help them plan their vacations. Along with experience of planning school trips we knew the next step was to help others by opening our own travel agency.
If customers want to be treated like family and have the perfect trip planned, Wishes Come True Travel is the place you need to visit. They can help with a quick quiet get away for two or a large family vacation that is weeks in advance.
"What type of vacation are you looking for? We can book a cruise, air travel, hotels, and transportation. We book with every cruise line there is. Do you want to vacation locally? No worries! We can help with all accommodations and exciting things to do. Or perhaps you are feeling adventurous and want a far off exotic location," says CEO Angelo Scuccimarri on his website.
"We can help you design and book your dream Disney vacation. Everyone wants to take their kids to Walt Disney World at least once in their lives. We have packages to fit every budget. It's easier and more affordable than you think to make your Disney vacation dream a reality," he also added.
Don't stress out when planning a vacation. Wishes Come True Travelwill take care of all the details and customers be enjoying their next vacation before they know it thanks to Wishes Come True Travel.
Wishes Come True Travel
516.398.3970